If you have been in our Butterfly Encounter, you know how beautiful the butterflies look. They are not actually native to Connecticut, so where in the world do our butterflies come from? Today, on of our butterfly experts is here to share with you the origin of the butterflies found in our butterfly encounter.
The Butterfly Encounter is open Tuesday-Sunday, 11AM-3PM. A separate ticket is required for entry into the Butterfly Encounter. To reserve your ticket for your next adventure to the Science Center, visit CTScienceCenter.org.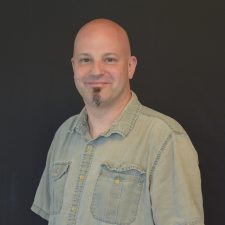 Andrew Fotta is a STEM educator at the Connecticut Science Center. He has currently holds a CT teaching certification for grades K-6, and has spent time in the classroom in nearly all grades, and taught middle school science. In addition to teaching classes for the Science Center, Andrew is also part of a team of educators currently creating new programs aligned with the new Next Generation Science Standards for grades PreK-9. Andrew is an avid photographer, who enjoys blending science and art in his work.