When Kevin Eastman and Peter Laird created the Teenage Mutant Ninja Turtles in 1984 they couldn't possibly have imagined the incoming cultural explosion they had on their hands. In fact the turtles of today are dramatically different from their early comics.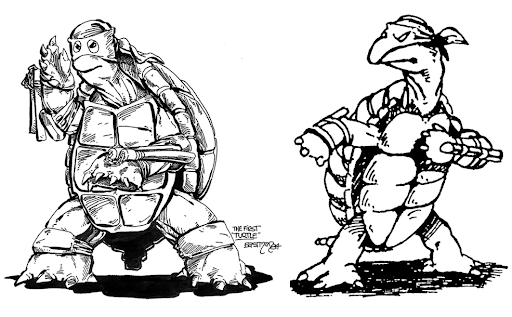 The first TMNT drawings by Kevin Eastman and Peter Laird
It's true, the Teenage Mutant Ninja Turtles began life in a gritty violent version of New York City. They were much more inspired by the work Frank Miller was doing in his Daredevil comics. The evil 'Foot Clan,' the army of ninja the turtles endlessly battle is borrowed from Daredevil's dark and enigmatic enemies 'The Hand.' Master Splinter, the rat-turned-martial artist who raised and trained them, is a play on Daredevil's blind ninja mentor, Stick. Daredevil's origin was the biggest borrow however. Matt Murdock lost his sight but gained the 360degree radar sense that would make him Daredevil in an accident with a truck carrying radioactive chemicals. Four baby turtles and one old rat were similarly bathed in radioactive chemicals and their mutations began.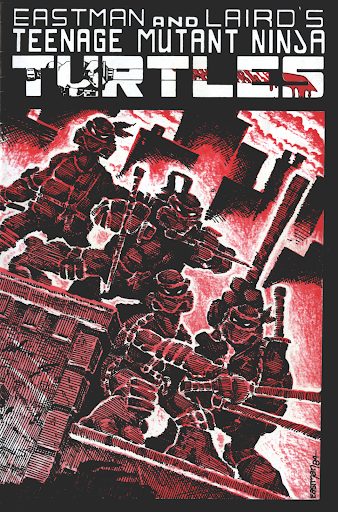 Teenage Mutant Ninja Turtles #1 1984 cover by Kevin Eastman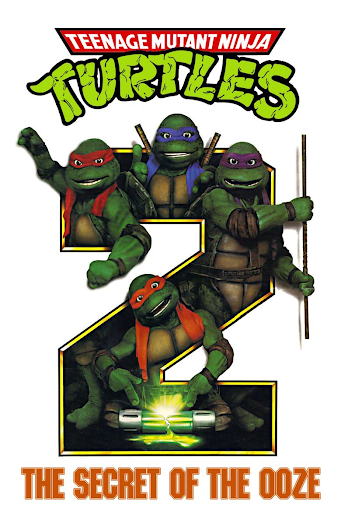 Teenage Mutant Ninja Turtles 2: The Secret of the Ooze
Teenage Mutant Ninja Turtles II: The Secret of the Ooze is streaming now on Netflix and tells this origin story wonderfully, even diving into the other possible outcomes for genetic manipulation with the secretive Ooze. In the film Master Splinter gathers the turtles on the roof of April O'Neil's apartment to share their past with them. He reveals the pieces of a cylindrical canister of Ooze that transformed the turtles as well as Splinter himself. The turtles begin to question him, asking "why do you only show us now, Master Splinter?" The massive rat replies by reassembling the broken pieces revealing a logo reading TGRI. Donatello steps forward questioning; "After all this time. Wondering who we are?" Splinter replies "The past returns, my son. It is time to seek our answers."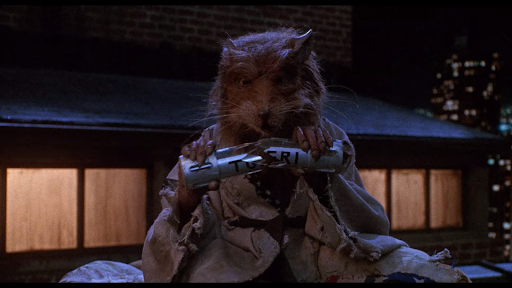 "The past returns, my son. It is time to seek our answers."
Teenage Mutant Ninja Turtles II: The Secret of the Ooze starts with ace reporter April O'Neil working a story about ground contamination at the TGRI facility. A scientist explains that the contamination can be traced back to something buried there 15 years ago and we see giant mutant dandelions growing by the stream. A Foot Clan underling brings a mutant dandelion to Master Shredder who immediately realizes the potential in discovering the source of the mutation. Shredder sends hordes of Foot Clan ninjas to steal the last remaining sample of the Ooze so he can mutate animals of his own.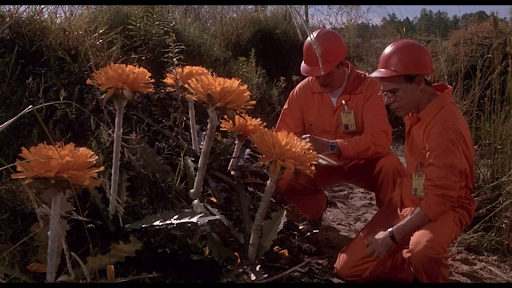 Not your garden variety dandelion.
In the real world the International Atomic Energy Agency (IAEA) utilizes Mutation Induction to mimic evolution and quickly produce hereditary changes in plants. Ionizing radiation is a popular method of Mutation Induction used on seeds to manipulate their genes and create mutations. This is called mutation breeding. THE IAEA says over 3,200 mutant crops, trees, and ornamental plants across 210 plant species are commercially available today. Mutation breeding leaves no radiation in the plants and can be used to improve crop yield, taste, and size. Mutation breeding can even make plants more resistant to disease and weather. 
Shredder acquires TGRI's Ooze as well as their chief scientist who assembles a junkyard laboratory to expose animals to the radioactive material. We get a glimpse into what the turtles must have gone through as a wolf and snapping turtle mutate into Tokka and Rahzar, eight foot tall feral beasts the brains of infants. Shredder recoils at the monster babies but his captive scientist points out that the experiment was a success. Tokka and Rahzar are bigger, stronger, and more aggressive than before their mutations.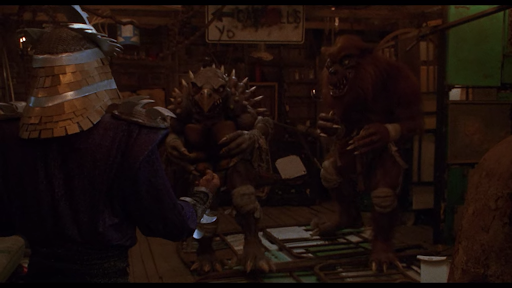 Tokka and Rahzar emerge.
After the turtles fight Tokka and Rahzar they rescue Shredder's reluctant scientist who explains the history of their mutations further. The Ooze was created by accident. An unknown mixture of discarded materials were accidentally exposed to deadly radiation. The combination had powerful mutagenic properties, but was too dangerous, so it had to be buried. In transit the truck had a near accident and one batch of "Ooze" was lost down a sewer. Donatello is deeply troubled and struggles to accept his creation is an accident. This existential crisis will no doubt cause Donatello untold pain for years to come, but is nothing compared to the real world effects of uncontrolled exposure to radioactive materials.
In reality animals are not so resistant to the scrambling of their genetic material. In 1986, after an explosion in the core, the Chernobyl Nuclear Power Plant went into partial meltdown releasing massive amounts of radiation into the atmosphere. The area surrounding Chernobyl has become a 1000 square mile Exclusion Zone where. The area may remain uninhabitable for several hundred years to come with estimates that the main site of the reactor will take 20,000 years to lose its radioactivity. If we take a look at the effects of radiation on the ecology of the exclusion zone surrounding the Chernobyl Nuclear Power Plant, we see a sharp increase in the mortality rate of plants and animals. Reproduction rates for the surviving animals dramatically decreased. In the decades since wildlife has begun to return. Populations are still low and show negative signs of radiation. Humans who lived in the exclusion zone have suffered increased cancer rates. Although the area remains unsuitable for human habitation wildlife has reclaimed the territory and it is now a wildly diverse radioactive nature preserve.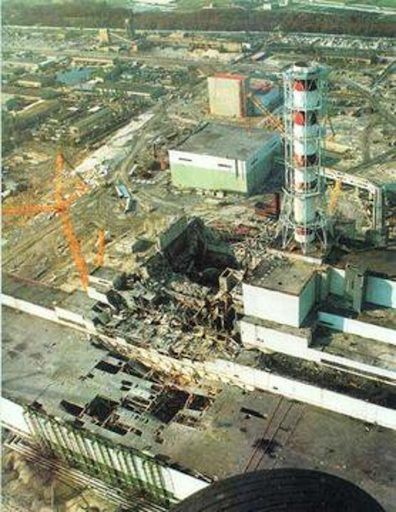 Chernobyl Nuclear Power Plant 1986
The fact is, although radioactive mutations make for great superpowers in the comic books and movies, the case is often not so in real life. Uncontrolled radiation can often lead to death, and even if it did somehow manage to turn our turtles into mutant teens, these mean green fighting machines would never be able to eat the cheese covered pizza they love so much without some sort of mammalian dna infusion to help them process the dairy.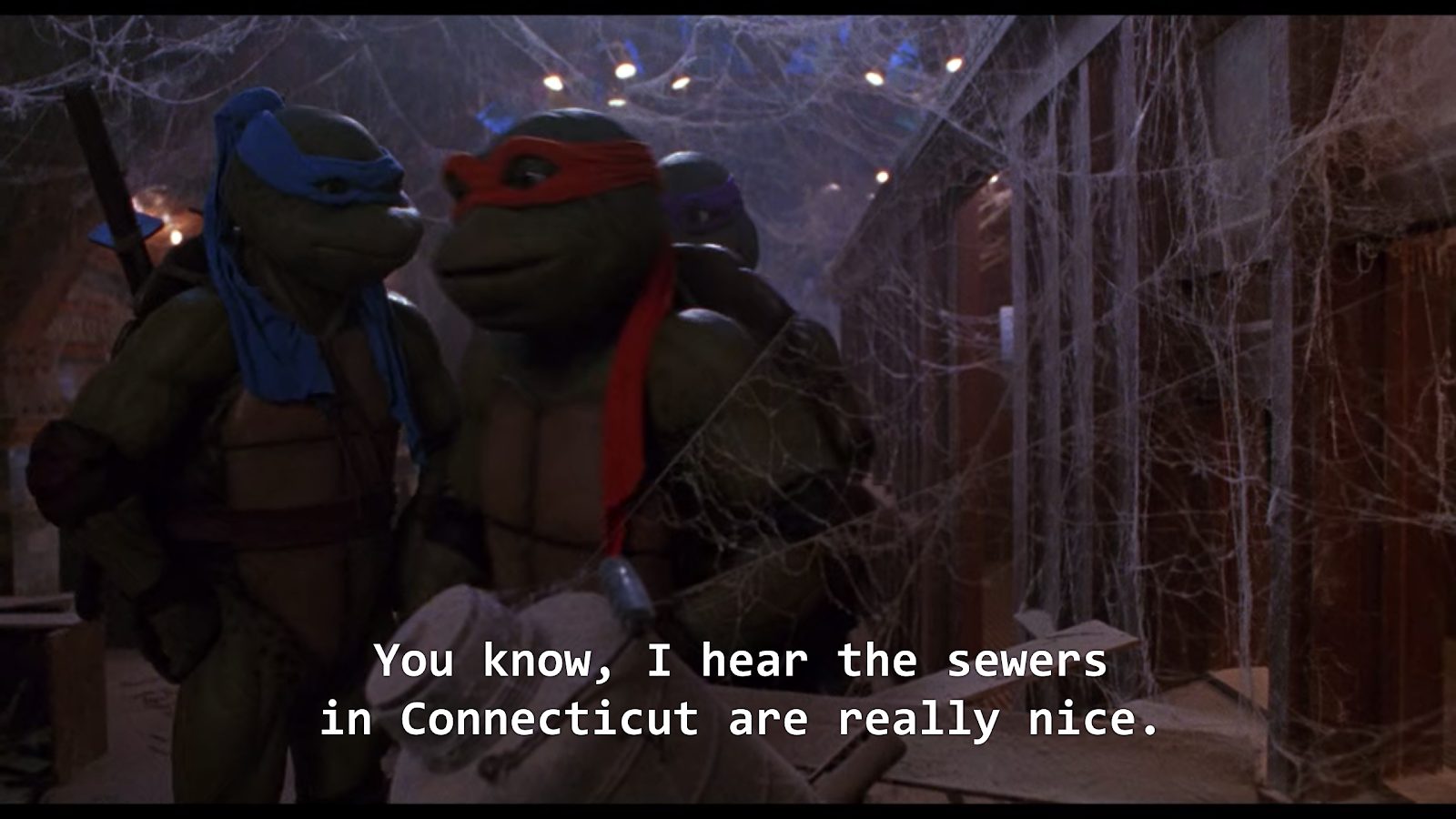 The turtles consider a move.
 Stay connected! Be sure to subscribe to Down to a Science— The Official Blog of the Connecticut Science Center and follow us on social media.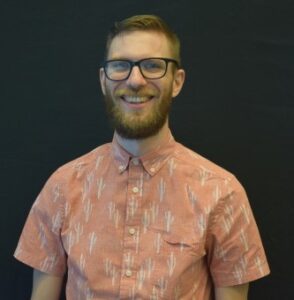 Zac Zemantic is a Group Sales Representative at the Connecticut Science Center. He has a B.A. in Visual Design with a specialty in Illustration from UMass Dartmouth and he wants to talk to you about comic books.