Following the birthday of Rev. Dr. Martin Luther King, Jr. and in anticipation of February, Black History Month is on a lot of our minds. We have Dr. Carter G. Woodson to thank for its initial inception. Often known as the Father of Black History Month, he was a historian and scholar. In celebration of the fiftieth anniversary of emancipation in 1915, Dr. Woodson joined thousands of fellow citizens at the Chicago Coliseum for a three-week exhibition honoring black Americans' accomplishments throughout history. This event inspired Woodson to form the Association for the Study of Negro Life and History (ASNLH), an organization designed to promote the scientific study of black life and history and later, the first Negro History Week in February of 1926. He believed strongly that this week should focus on illuminating and celebrating the countless black men and women who helped advance civilization. The response from his peers and groups across the country–consumers of black literature and culture, black history clubs, educators, and more–contributed to an eventual shift toward a month-long observation, beginning well before his death in 1950 but formalizing in the 1960s. In the 1970s, President Gerald Ford urged Americans to "seize the opportunity to honor the too-often neglected accomplishments of black Americans in every area of endeavor throughout our history," representing the U.S. government's formal recognition of Black History Month. 
Next month, to continue Dr. Woodson's legacy and in celebration of Black History Month, our educators are highlighting the contributions of three black STEM professionals to honor their accomplishments and illustrate the significance of their work as part of STEM in a Box: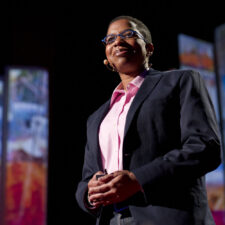 Dr. Ainissa Ramirez is a renowned science communicator. Her doctorate is in materials science and engineering, and she describes herself as a "Science Evangelist" because her true passion is in teaching and inspiring future generations of STEM professionals. Dr. Ramirez has worked as a Scientist for Bell Laboratories and a mechanical engineering professor at Yale University. Her work has expanded into writing. She excels at weaving human stories into the history of science and innovation, as evidenced by her most recent book, The Alchemy of Us. To help STEM in a Box participants learn more about Dr. Ramirez's background, we'll dive into a discussion of Materials Science. Materials Scientists analyze various natural and synthetic materials' chemical components and properties to determine how they work and interact with each other.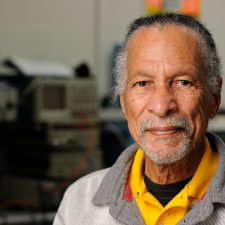 Dr. James West, a faculty member at the Johns Hopkins Whiting School of Engineering, is credited as an inventor of the foil electret microphone. This condenser microphone, which he co-developed at Bell Laboratories, provided the basis for almost 90% of modern microphones, including those used for telephones, hearing aids, and more! Dr. West works tirelessly to encourage women and BIPOC to pursue careers in STEM. Our STEM educators will guide STEM in a Box participants through a cup amplifier activity to demonstrate sound movement and some of the foundational ideas behind Dr. West's early work.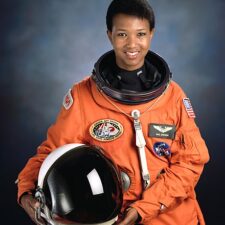 Dr. Mae Jemison was the first black female astronaut when she flew aboard the Endeavour back in 1992, where she served as the science mission specialist. Her background is in chemical engineering and medicine. Throughout her extraordinary career, she has served in the Peace Corps, owned a private practice as a medical doctor, and served as a professor at both Dartmouth College and Cornell University, and she is now the Principal of the 100 Year Starship Foundation, an organization dedicated to pushing human travel beyond our solar system within the next 100 years. In conjunction with a deep dive into her extensive work, our STEM educators will help STEM in a Box participants build a telescope. 
Of course, while it's right and good to shed light on these impressive individuals–all of whom continue to make significant contributions to STEM–it's also important to note that they represent just a few of the millions of black STEM professionals who've changed the game. Take a moment and imagine you're on your way to the Connecticut Science Center for a visit. Perhaps you purchased a timed ticket in advance using a desktop computer. If you used a mouse or keyboard, thank Mark Dean, who co-developed the Industry Standard Architecture (ISA) at IBM, making it possible for you to plug in the hardware and guarantee it'll work with your computer. Once you had your ticket saved on your mobile device and you were on your way out the door, for peace of mind, you might have activated a home security system before leaving. This system probably relied on Marie Van Brittan Brown's co-invention of closed-circuit television security systems. Then, if you drove in the car, you were most likely able to safely navigate an intersection by following a traffic signal that included a yellow light, an invention patented by Garrett Morgan. Before you've even walked through our doors at the Connecticut Science Center, you've relied on the ingenuity of multiple black inventors to get you through your day. 
In committing to recognizing Black History Month, we could also dedicate ourselves to year-long learning and continuous recognition and appreciation for all that black Americans have done for the Science community and the betterment of civilization as a whole. Dr. Woodson envisioned a world where education surrounding black history extended beyond one week or month to the point where, in time, a dedicated timeframe could become unnecessary. In honor of Dr. Woodson's legacy, we hope you'll join us in a celebration of Black History Month 2021–perhaps with STEM in a Box kit, a few new reading list books, or personal reflection–and continue in your homes and classrooms, and beyond the limit of February's 28 days.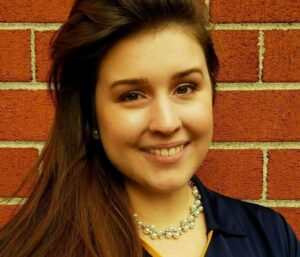 Kelsey Rogers the STEM Career Coordinator at the Connecticut Science Center. In her role, she helps build interactive learning experiences with STEM professionals and educators to inspire local youth to pursue STEM careers in their home state. She studied Biological Sciences and Psychology at the University of Connecticut and received her master's in Healthcare Administration at the University of New Haven. In her free time, she loves baking and crafting.