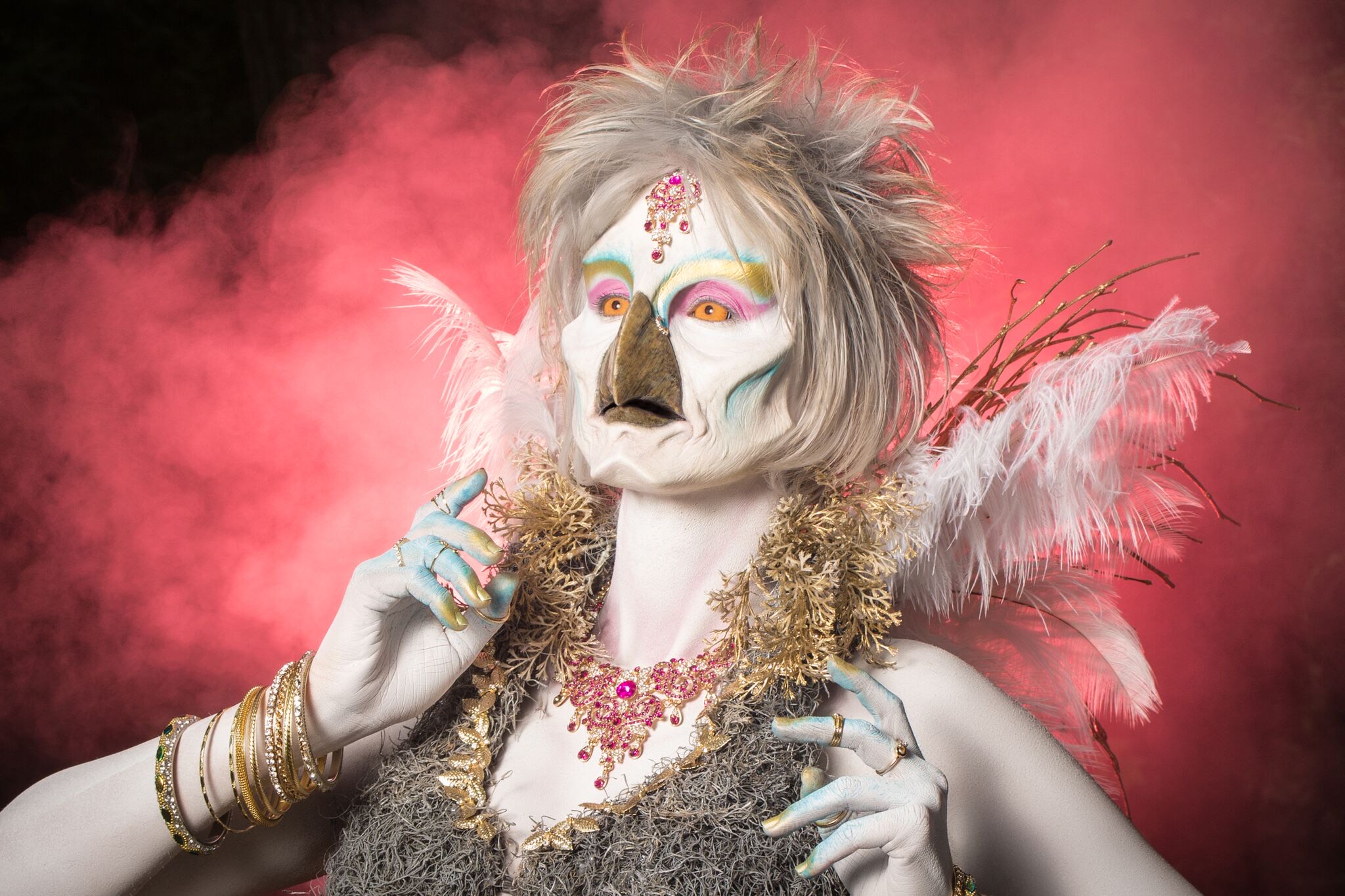 Walking into Tyler Green's studio in Winsted is like walking into a Science Fiction movie. You are surrounded by mythical creatures, zombies, monsters and so much more. Tyler Green is a Special Effects Makeup Artist by trade. He graduated college with a degree in the specialized business of Special Effects Makeup, Prosthetics, and Character Design. Tyler is one of the most inspiring, innovative, and out-of-the-box thinkers you'll ever meet. We were lucky enough to sit down with Tyler Green and learn more about his story. Tyler has always had an interest in special effects ever since he was a young child growing up in Litchfield, CT.
Photo Credit: Tyler Green FX, Costume Design: Ebony Amber, Model: Ebony Amber
"I have always been interested in how monsters were made!" Tyler said. "Films like The Dark Crystal or Labyrinth opened my eyes to the creatively brilliant work of Jim Henson. Finding out there was a career in creating these monsters for the silver screen made me want to be a makeup artist at a very young age."
Tyler's incredible and unique talents can be found in television, magazines, and movies across the country. You can find Tyler battling other talented makeup artists on SyFy's show Face Off Season 6 and All Stars Season 11, where he was a finalist and semi-finalist respectively. If you have ever watched the horror movie, Resistance, then you have seen Tyler's creation in action. His work was also featured on The Today Show, Meredith Vieira, NBC CT, CT Style, FOX News, and The Amber Green Show.
Tyler has a unique approach to the creative process. He uses his artistic ability and skills in his creation, coupled with some STEM-inspired processes to develop elaborate masterpieces that captivate any audience. When asked which elements he specifically uses, Tyler summarized it into one simple word-manufacturing.
"I have always been fascinated by how things are made!" said Tyler.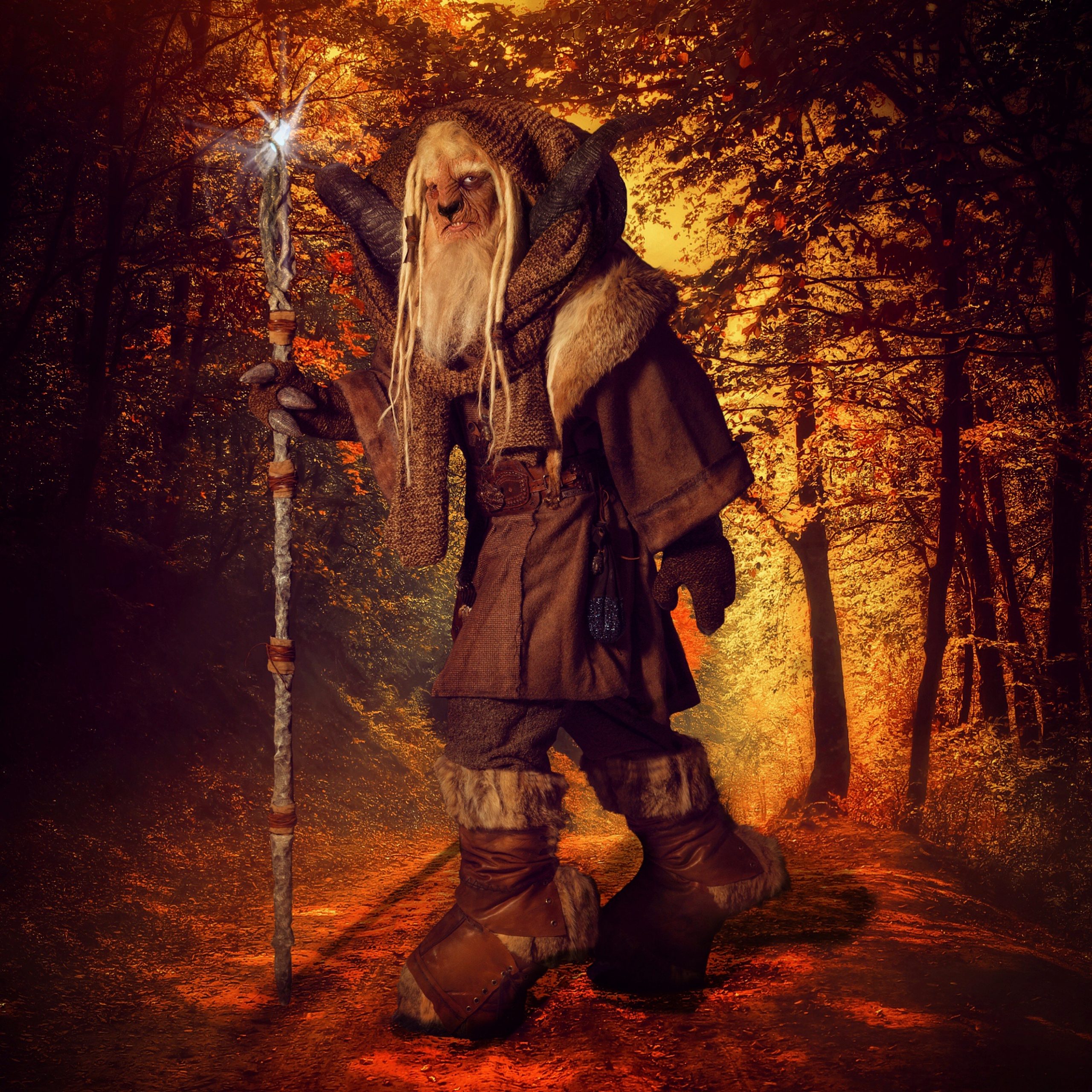 Photo Credit: Tyler Green FX, Costume Design: Ebony Amber, Model: Alec Green
As he walked us through his creative process, it was truly fascinating to see the numerous similarities he has to the manufacturing process, one that relies heavily on the fundamentals pieces of STEM. When Tyler begins to create a monster or costume product, the first step is to create a concept design. Concept design is a very common first step in the manufacturing process, in a phase called product development. In this step, the general concept of the product is determined. For the manufacturing process, this typically means user experience, usability, styling, and technology. For Green, it represents many of the same pieces. How will the product look? How can it be used? So on and so forth, without going into too much detail. Once that concept design is finalized, a 3D representation is created from that initial design, a process that follows very closely to 3D printing in the manufacturing process. The 3D representation is then molded, cast, and the finishing touches are added to the final product. Now, the product is ready for its time on the big screen or to be put on display in a toy store.
Through experiencing Tyler's process, it is easy to see how important teamwork is to an impressive final product. The team Tyler works with is made up of accomplished artists, who are all experts in their field. Watch the video below to see the variety of team members Tyler worked with to create one of his most popular characters, the Traveling Oracle.
Tyler is truly a master of his craft, and he has now shifted that expertise into teaching. With his overwhelming success, Tyler has made it his mission to inspire the next generation of artists and Science Fiction enthusiasts. That is why he has opened his studio in Litchfield, offering in-person and virtual workshops to students of all ages and abilities. He has also been inspired over the past year to create an at-home experience for kids, the Monster Kidz Box.
"Kids should have an understanding of how things are made. It can open their minds to the manufacturing process, whether they learn something new and hopefully inspire them to try to create something themselves. Creativity is a powerful tool and many youngsters have it within them, they just need the resources to unleash it," Tyler said.
Check out future blog post features on Tyler Green FX to learn even more about his Monster Kidz Boxes and work to inspire the next generation of creators. Tyler Green represents a very unique career, his passion combines the worlds of art and creativity with that of science, technology, engineering, math, and inventing.
If you are interested in learning more about Tyler or his shop in Winsted, Connecticut, visit his website, https://tylergreenfx.com/ . To sign up for Tyler's Monster Kidz Box Workshop here at the Connecticut Science Center, visit CTScienceCenter.org.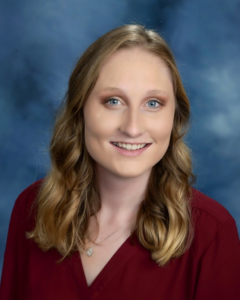 Katelyn Rutty is the Communications Coordinator at the Connecticut Science Center where she manages all of the online content platforms. She has a Masters in Business Administration from Western New England University.