No matter who you are rooting for in the big game this weekend, we can all agree on one thing- sports games make it hard to stick to our healthy habits. First off, you sit for very extended periods of time, and secondly, game day snacks do not have the best reputation for being healthy. Whether you are trying to stick to a New Year's Resolution (good for you!) or just live a healthy lifestyle, our partners at ProHealth Physicians, a part of OptumCare, are here to help! They have shared some healthy tips and recipes the whole family can enjoy this Sunday. 
Get Moving
Like we said above, gametime typically means sitting without movement for extended periods of time. Mix it up- make sure to get up and move around throughout the game. Experts at ProHealth Physicians, a part of OptumCare, have given us some easy and fun ideas to add movement while you are watching.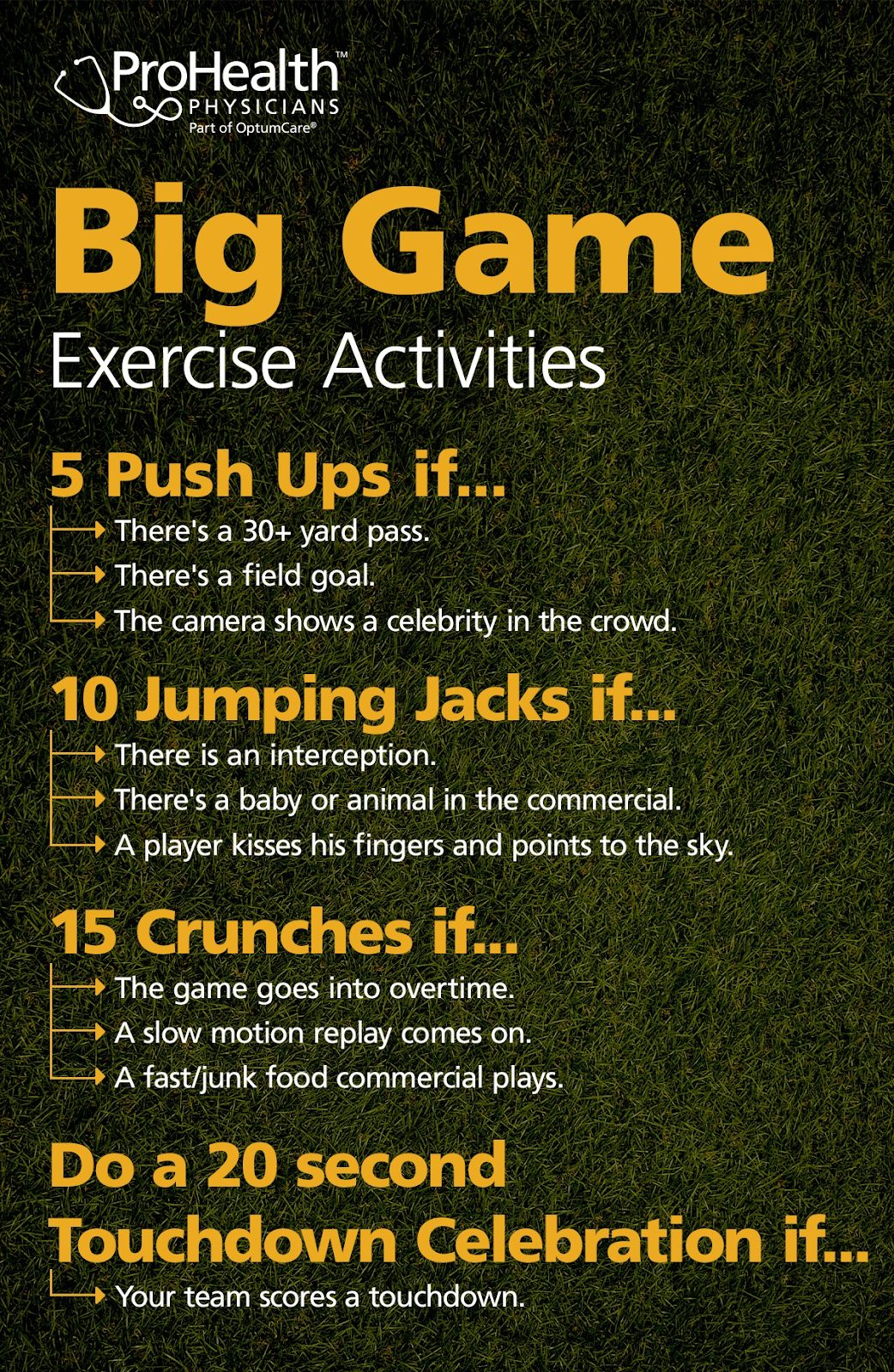 Healthy Eating
We asked our partners at ProHealth Physicians, a part of OptumCare their favorite healthy snack to enjoy on game day. This looks so delicious we just have to make it. We're getting game day ready with these Vegetarian Buffalo Bites! 
NOTE: If you don't like buffalo, try using one of your favorite wing sauces like barbecue, honey mustard, or teriyaki.
INGREDIENTS
1 head cauliflower, cleaned and cut into bite-sized pieces
1 cup fat-free buttermilk (Dairy-free: substitute soy or cashew milk)
1 cup whole wheat flour
1/2 – 1 cup buffalo sauce (Avoid hydrogenated oils in the ingredients list)
Salt and pepper- optional (Try garlic salt for extra flavor)
Yogurt bleu cheese or ranch dressing, celery, etc. to garnish
DIRECTIONS
Preheat the oven to 450 degrees.

In a large bowl, whisk together the buttermilk, wheat flour, and salt and pepper (if using), whisking until mostly smooth (it's ok if there are a few lumps left).

Place the cauliflower in the bowl & lightly toss to completely coat with the buttermilk mixture.

Bake on large sheet for 15-18 minutes, turning the cauliflower at the halfway point.

Remove from the oven & pour the buffalo sauce mixture over it, stirring gently to coat it

Return the cauliflower to the oven and bake for another 5-8 minutes or so. Let cool slightly then serve.
If you want more information on this recipe, check out this video ProHealth Physicians put together on their Instagram page.
Thank you to our partners at ProHealth Physicians, a part of OptumCare, for all of these great tips and recipes to get us ready for the big game. I know I am going to try these during the game to keep up some healthy habits.
Do you have a favorite healthy game day snack or activity to keep yourself moving? We want to hear about it. Share your pictures and videos with us from the game this weekend by tagging @CTScienceCenter and using the #GameDayHealthy.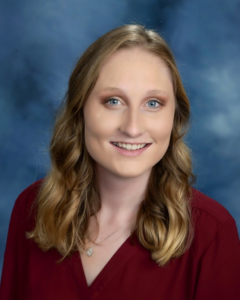 Katelyn Rutty is the Communications Coordinator at the Connecticut Science Center where she manages all of the online content platforms. She has a Masters in Business Administration from Western New England University.