Invasive species are something we have experience with here in Connecticut. Do you know why invasive species are so bad for an environment? What type of damage can they cause? One of our Teen Innovation students explores more about invasive species and their impacts in this special report. Watch the full video below to learn more.
Teen Innovation at the Connecticut Science Center provides youth, primarily from under-resourced communities in Connecticut, with opportunities to develop problem-solving skills, gain confidence, and explore STEM career and college pathways. Teen Innovation Ambassadors spend six weeks over the summer creating original programs and exhibits that teach others about STEM.
Teen Innovation is made possible by major support from The Gawlicki Family Foundation, and the Bank of America Charitable Foundation. Additional supporters include Beatrice Fox Auerbach Foundation Fund at Hartford Foundation for Public Giving, Stanley D. and Hinda N. Fisher Fund at Hartford Foundation for Public Giving, Cox Charities, People's United Community Foundation, and Berkshire Bank Foundation.​
For more information on our Teen Programs at the Connecticut Science Center, visit CTScienceCenter.org/Teens.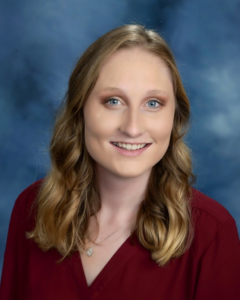 Katelyn Rutty is the Communications Coordinator at the Connecticut Science Center where she manages all of the online content platforms. She has a Masters in Business Administration from Western New England University.