Here at the Connecticut Science Center, we are so proud to partner with Connecticut Invention Convention to highlight kid inventors from around our state. Throughout the year, we spotlight students who have participated in Connecticut Invention Convention in our Invention Dimension gallery. We are so excited that we can highlight these amazing students in a series of inspiring recorded conversations.
This month, we are spotlighting Ana-Lois and her invention, the CPR Smart Gloves. Ana-Lois is a very impressive young inventor who was inspired by her grandfather to create this invention. Ana-Lois shares with us more about her invention and where she hopes the CPR Smart Gloves will go next.
If you want to see Ana Lois's prototype in person, check out our Invention Dimension gallery during your next visit to the Connecticut Science Center. Timed tickets must be reserved online in advance of your visit at CTScienceCenter.org.
For more information on the Connecticut Invention Convention, visit their website at https://inventionconvention.org/CT/.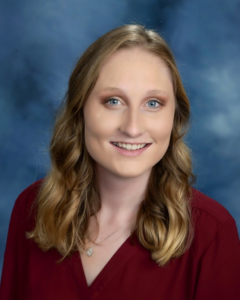 Katelyn Rutty is the Communications Coordinator at the Connecticut Science Center where she manages all of the online content platforms. She has a Masters in Business Administration from Western New England University.