Matt F

leury
President & CEO of the Connecticut Science Center
My role is to help shape and articulate the vision and strategy of the Science Center and advance our objectives by engaging, organizing, and supporting our talented team and Board of Trustees.
What is your favorite memory of the Connecticut Science Center?
My boys were born at the same time that the Science Center opened in 2009. I have enjoyed seeing them grow here—from sleeping in strollers to the sound of rushing water in KidSpace to enjoying our many experiences from exhibitions and movies to Exploration Camp. This has always reminded me of the Science Center's special role as a part of the landscape and shared experience in our community.
What is your favorite exhibit or event, past or current, at the Connecticut Science Center?
I was enormously proud of how our team rose to the occasion to welcome our museum and science center colleagues from around the nation and the world for the Association of Science and Technology Centers (ASTC) conference last year.
What are some changes you've noticed at the Connecticut Science Center over the past 10 years?
The Science Center remains vibrant and relevant to our community because we continue to grow. These changes over time have included the enhancement of our visitor experience, innovations like the Mandell Academy for Teachers, creating wonderful new environments like exhibition galleries and the Butterfly Encounter, and honing our focus on STEM career opportunities that can benefit our visitors for generations to come. I've also seen many talented members of our team grow to increase their impact both within and beyond the Science Center.
How has your role at the Connecticut Science Center evolved over the past 10 years?
We have transitioned from a start-up organization to one that has established itself and achieved a level of stability that frees us to invest in exciting initiatives. As we cross the 10-year threshold I am excited to be able to devote more focus to the longer-term aspirations of the Science Center.
What do you most look forward to seeing happen at the Connecticut Science Center in the next 10 years?
In the near term, I look forward to amplifying our work to foster a world-concerned society living science-informed lives, and connecting our audiences to the great potential of careers in STEM. Longer-term, our plans will be developed through collaborative strategic vision and planning, and I look forward to that process and the ideas it will inspire.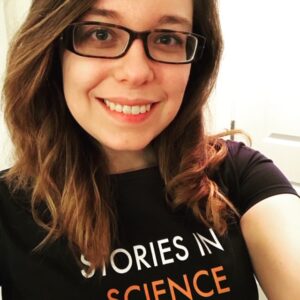 Amanda Coletti is a Ph.D. student in the Department of Communication at the University of Connecticut, where she studies the science behind science communication.