With preparations for 2022 MakeFest events underway, our team is taking some time to reflect on the incredible partnerships we've had the privilege of building over the last two years of maker-themed events, as well as the fascinating STEM Career Connections that come with them.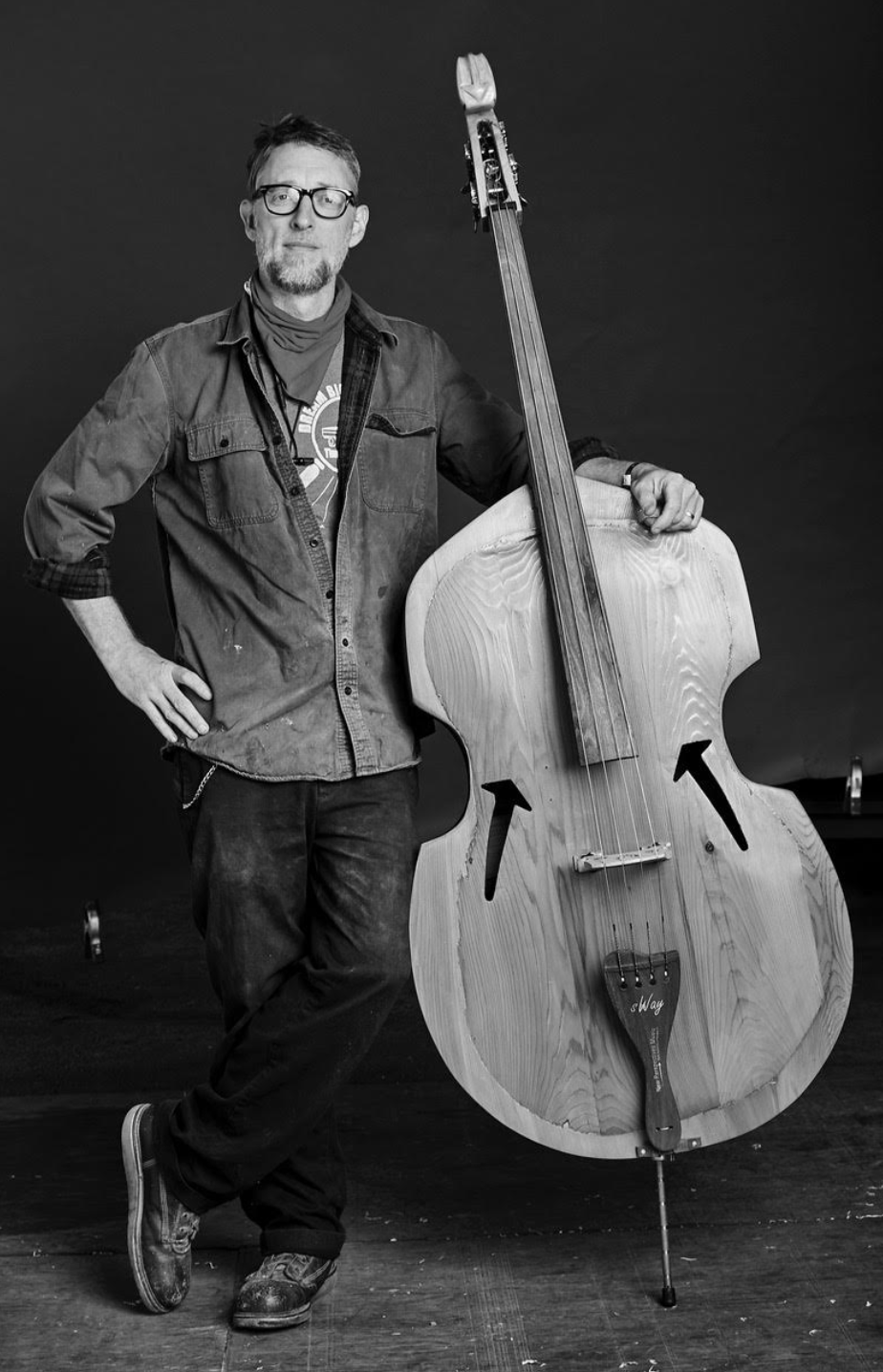 Take Tim Sway and New Perspectives Music, for instance, who uses reclaimed materials to create guitars and accessories. Based in Meriden, Connecticut, Sway began his career as a musician over 20 years ago. Later in his career, he began making and selling furniture from reclaimed materials as a side project. What started as an exploration of what to do with reclaimed materials turned into a passion project combining his love of woodworking and music.
Sway began by creating instruments for himself from unusual materials, like old skateboards or water skis. From these early prototypes, Sway realized he could make eco-conscious guitars. Limitations constantly impact Sway's process when designing a new instrument. "I find, with unlimited resources, sometimes it's hard to know where to start!" Sway says. Using sustainable materials forces him to think creatively about making the instruments work while being environmentally friendly. By creating self-imposed restrictions, he can invent creative solutions which produce a unique look. When he hits a roadblock, Sway turns to the maker community. He describes the community as a group of skilled makers, willing to share their tips, tricks, and applied knowledge, making everyone better at their craft. "Nowadays, if I hit a roadblock in a procedure I'm not sure how to overcome, I probably know someone who knows the answer I need, and they're an expert in the field!" – Tim Sway, New Perspective Music.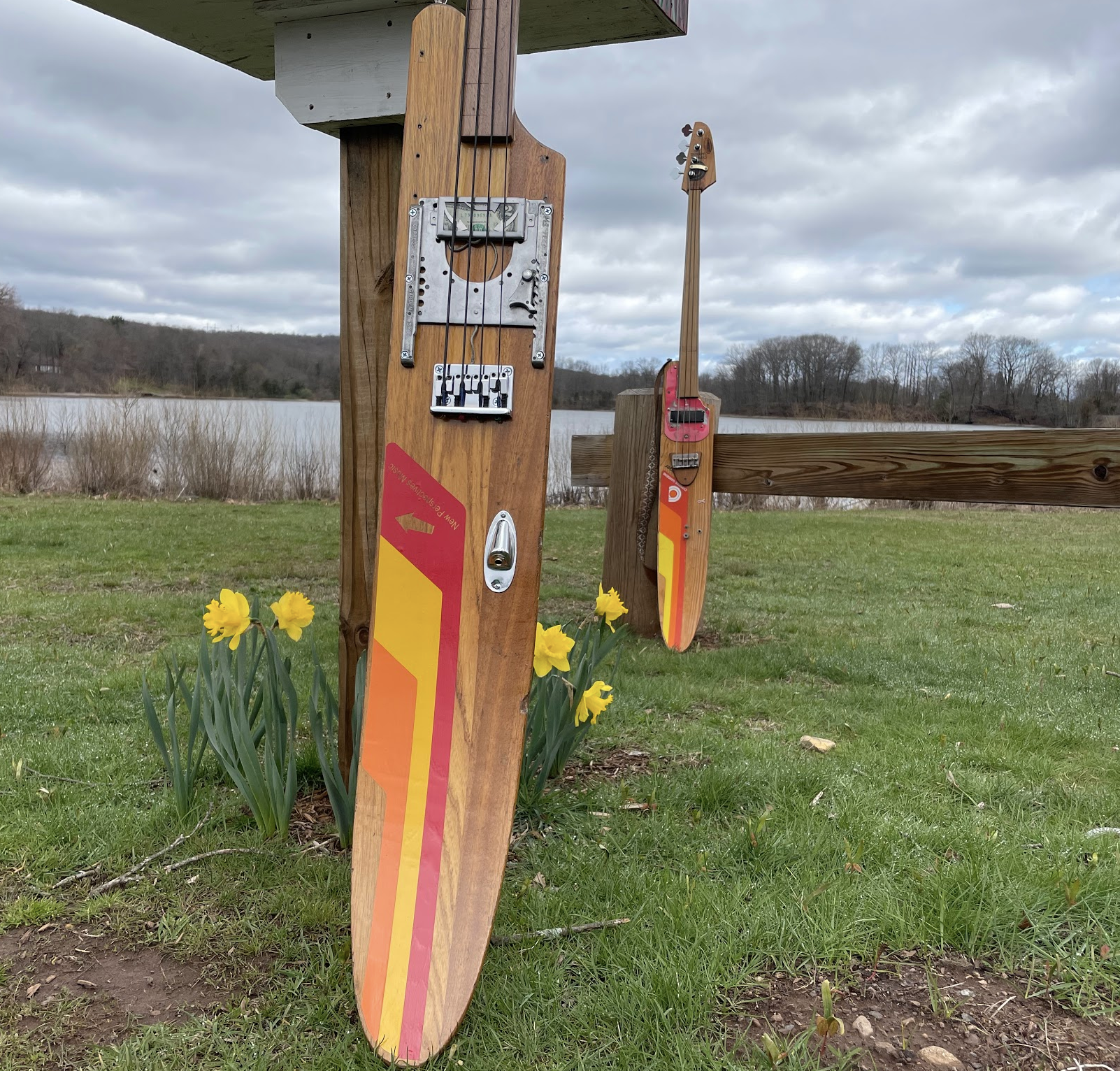 Although these guitars are handcrafted, it is imperative to Sway that his guitars remain affordable. "It remains important to me to make them affordable, so working-class musicians have better options than the mass-produced American-made instruments in the box stores," he explains. "I can make something truly unique with a very small carbon footprint for about the same price."
Sway's workshop is in Meriden, but he found that his location was not necessarily customer-friendly. After looking for a space that could function as a retail store and a workshop, he came up with the idea of a mobile shop, and the Jambulance was born. Using an old step van, Sway created a unique traveling store equipped with guitar racks and a 50-square-foot folding stage. Sway can be working on new projects instead of being tied to the register in the Jambulance, allowing him to display his process to customers. Continuing with his eco-friendly mission, Sway has been experimenting with solar panels on the Jambulance to keep the store completely
off-grid.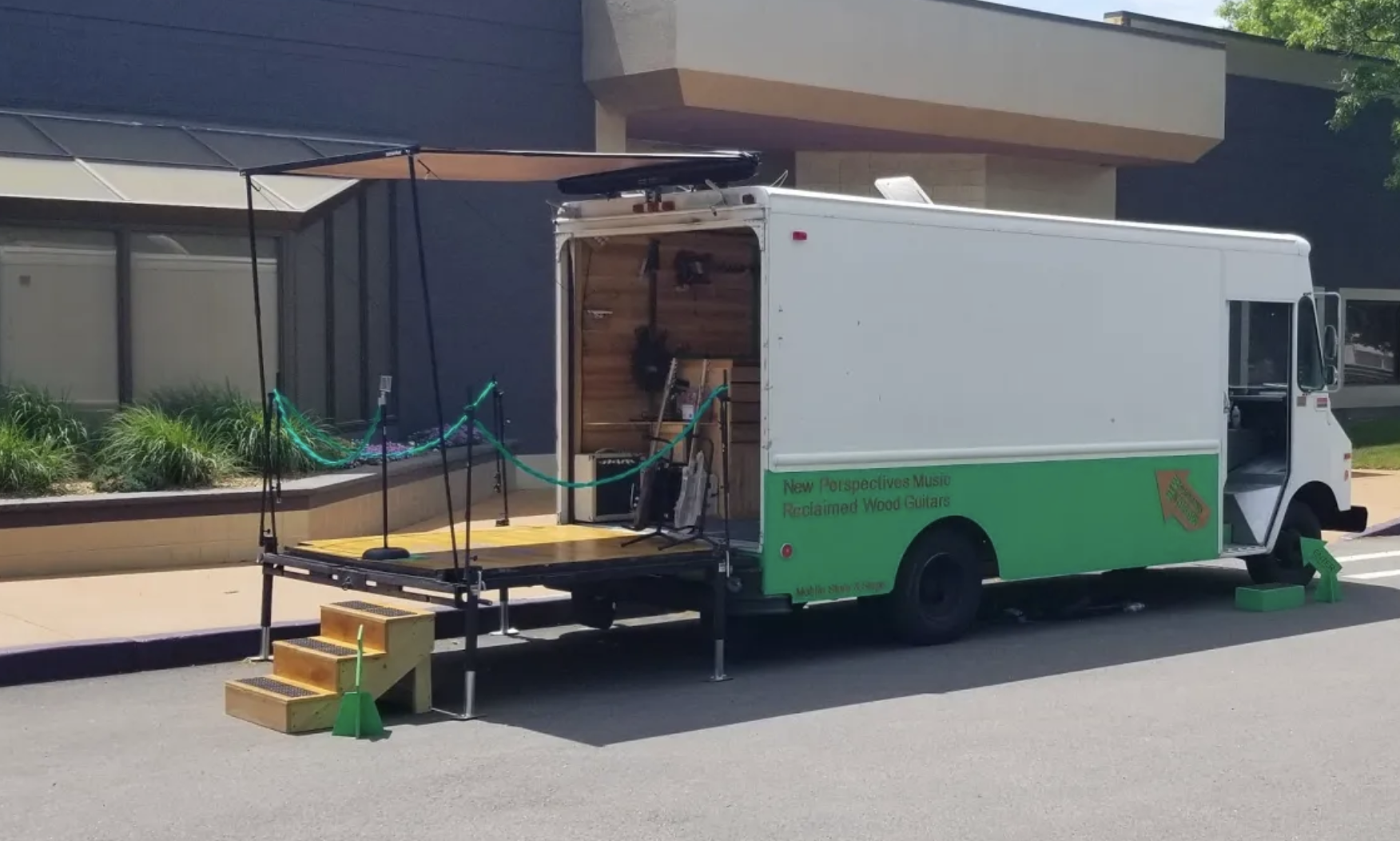 Working with both art and science, Sway believes that kids should get "a solid, well rounded foundation to stand on," which means learning about sciences and art. Not only is he creating art when making his instruments, but he is also pulling from math and physics to make his guitars work. All elements must work together in cohesion for the final product to be a success. Sway wants people to look at his work and be inspired to "leap unafraid into the unknown- that's where all the good stuff is."
To visit the Jambulance in person, visit https://newperspectivesmusic.com/ to find the upcoming schedule of appearances.
With summer on the horizon, MakeFest events at the Science Center are back in full swing, starting with "Make it Grow "on May 21, and then continuing with Make it Messy on June 25, "Make it Go" on August 13, and, finally, "Make it Work" on September 17. Since 2020, our team has enjoyed working with makers from Connecticut and beyond, and we are always looking to add more—think you can "make" it? We'd love to hear from you. Contact krogers@ctsciencecenter.org if you'd like to join in, and check out CTScienceCenter.org for more info!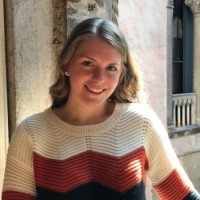 Bridget Leahy is the Programs Administrator at the Connecticut Science Center where she assists with educational programming. She has a Masters in History from Clark University.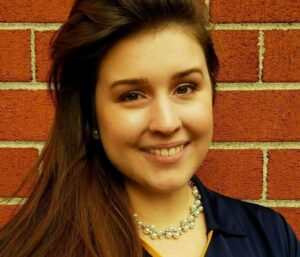 Kelsey Ballard the STEM Career and Event Manager at the Connecticut Science Center. In her role, she helps build interactive learning experiences with STEM professionals and educators to inspire local youth to pursue STEM careers in their home state. She studied Biological Sciences and Psychology at the University of Connecticut and received her master's in Healthcare Administration at the University of New Haven. In her free time, she loves baking and crafting.