Narrated by Craig Sechler
66 million years ago something amazing happened. Something terrible and amazing. The dinosaurs had been the dominant species on planet Earth for the past 175 million years but on this day everything would change. They would have turned their heads to the heavens and seen an asteroid barreling toward them. The asteroid was almost seven miles across and was moving at speeds 40,000 miles per hour when it impacted with the earth and exploded with the energy of billions of atomic bombs covering the planet with fire, smoke, ash, molten debris, and trace amounts of iridium. Join us for another Movie Monday, as we watch NOVA: Day the Dinosaurs Died to find out what happened way down in Mexico to trigger an extinction event capable of wiping out nearly 75% of all known species. This episode of NOVA is essential for anyone interested in dinosaurs and the fossil record. Journey to the Chicxulub Crater with a team of scientists who are drilling into the Gulf of Mexico for answers. Watch on as they pull core samples of ash burying cretaceous period fossils and melted rock from the heat of the asteroid's impact. NOVA: Day the Dinosaurs Died explains how scientists use information left behind 66 million years ago to paint a picture of the most catastrophic event in Earth's history. 
If you're interested in the science surrounding Jurassic Park's reversal of some dinosaur's extinction, be sure to check out another of our blog posts; Decoding Dinosaur Genetics in Jurassic Park:The Science Behind Science Fiction.
Trailer
NOVA: Day the Dinosaurs Died
is available to stream now on
Netflix
and for free on
PBS
.
53 minutes long, Rated TV-PG, Parental Guidance suggested.
Stay connected! Be sure to subscribe to Down to a Science— The Official Blog of the Connecticut Science Center and follow us on social media.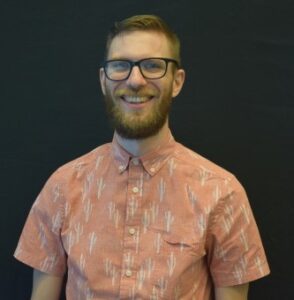 Zac Zemantic is a Group Sales Representative at the Connecticut Science Center. He has a B.A. in Visual Design with a specialty in Illustration from UMass Dartmouth and he wants to talk to you about comic books.