We have a great activity you can do at home this holiday season to create a wonderful keepsake to display. You know how beautiful it looks when a window has a layer of frost on it. The bummer is that once it gets warm that frost melts away. What if we told you there was a way to create that same effect at home without it melting away. Keep watching to learn more, this is a holiday activity you do not want to miss.
Materials to Collect
 1/3 cup of Epsom Salt (Magnesium Sulfate)

 ½ cup of hot water

Liquid dish soap

Paper towels, cloth, or paintbrush

Small microwavable bowl or cup

Spoon or stirring rod
Try it!
   

Start by creating a solution by adding Epsom salt and hot water in a bowl.

   

Using a spoon, stir the solution until the Epsom salt is completely dissolved in water. If salt does not entirely dissolve, have an adult help you microwave the mixture for 30 seconds.

   

Add a few small drops of liquid dishwashing soap to the Epson salt mixture and stir with a spoon.

Use a paper towel or rag to wipe a window with the Epson salt and soap solution. The window will look frosty in a matter of minutes.
What is the Science? 
Creating your frosted window paint uses some basic chemistry concepts. As you mix the Epsom salt and hot water together, you create a solution. A solution is formed when a solvent dissolves a solute. In this case, the hot water is the solvent, and the Epsom salt is the solute. Once you add dish soap to the solution, you may notice something start to happen instantaneously. The solution begins to go from clear to white, and small thick clumps start to form. So what is happening? You are witnessing a chemical reaction. A chemical reaction is when two or more different substances or elements are mixed together to create a new substance with new properties. So, what new substance did you make? You probably are more familiar with this new substance than you think. Maybe you have seen this as a grey filmy layer that usually forms around your shower or bathtub. Did you guess right? The chemical reaction you have created is called soap scum. Soap scum forms into a solid substance when calcium and magnesium minerals in our water are combined with soap we use.
Ask Your Young Scientists
What changes when you add more or less soap to the Epsom salt solution?

What other chemical reactions do you see in your everyday life?
More to Explore
Science at Play: Make Your Own Crystals: Learn to create your own crystals at home.
Lovemyscience: Kid Safe chemical reactions experiments you can try at home  
This content was made possible in part by the Institute of Museum and Library Services.
Share your experiments with us by tagging us with #ScienceAtPlay and #CTScienceCenter, we would love to see what you find!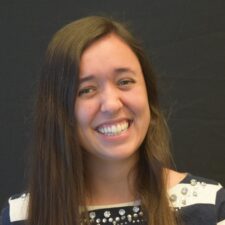 Jessie Scott is a STEM Educator who enjoys encouraging students' enthusiasm for science. She teaches classes to students visiting the Science Center and brings STEM lessons to schools across Connecticut. Jessie completed her Master of Science degree in Microbiology at Dartmouth College and worked as a science educator at the Montshire Museum of Science before coming to the Connecticut Science Center. Her scientific interests are: biology – how living things have adapted different strategies to survive in their environments, insects, and plants. In her free time, Jessie likes to go rock climbing, hiking, and skiing.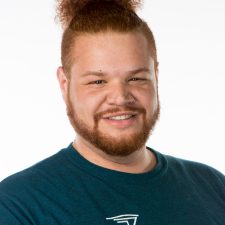 Justin Riley is the Teen Programs Coordinator and STEM Educator at the Connecticut Science Center, where he works closely with high school students giving them access to STEM and leadership programming. Justin graduated from the University of Hartford with his Bachelors in Electrical Engineering Technology and a Masters degree in Counselor Education and Student Development. Justin has worked several years with a wide range of students from pre-k to college. His love of engineering and mentoring led him to the Connecticut Science Center where he gets to use his many talents to work and connect with the students in the Greater Hartford area. When he is not helping to run the teen program, he spends his time traveling and spending close time with family and friends.