Happy Earth Day! Earth Day is definitely one of our favorite holidays around here at the Science Center, and we love sharing ways you can celebrate at home. It was a little chilly here in Connecticut this morning, but warmer weather is coming, which means beautiful flowers will be popping up all across our state. Today, we are here to share with you a unique way you can plant seeds in your yard. We are going to show you how to make seed balls. Watch the full video below to see exactly how this project is done.
Materials to Collect
Soil/compost mix 

Clay 

Flower seeds (native to your area)

Water

A tray to work on



Try it!
Chop the clay up into small pieces to make it easier to work with
Mix the clay, the soil/compost mix, and the flower seeds together. A 1:1 clay to soil/compost ratio works pretty well we have found, but play around with different ratios! You want your mixture to be able to hold together in a ball-shape, but still be loose and crumbly enough to break apart when it has been dispersed. Add some water if your mixture is too dry and crumbly. 
Form small balls of your mixture and lay them out on your tray. 
Allow the seed balls to dry.
Go on an adventure and disperse your seed balls! If you want to give your seeds the best chance, find a bare patch of ground to place them. You can also throw the seedballs, or create patterns with them on the ground! 
What is the Science? 
The compost in the seed balls give the emerging seedlings some nutrients to help get them started on their journey. The clay's job is to hold the seed balls together long enough to be dispersed. The clay will break down in the rain and allow the seeds and compost to spread out over and into the ground. 
The reason that we encourage native flower seeds in your seed balls is because native flowers feed and support our native insects – many of whom are important pollinators or food web members. Insects are not able to feed from every single flower in the world, many have a small amount of flowers they can feed from or raise their young on. Some insects are only able to feed from one type of flower! Planting native flowers gives these important pollinators a feeding station to help them through the year. 
Ask Your Young Scientists
What happens when we add too much clay or too much soil? How are these different?

How do you think we could get the seed balls to dry faster?

Can you think of any places to disperse our seeds?
More to Explore
How are you celebrating Earth Day 2021? Share your Earth Day celebrations with us by sending your pictures and videos using the #ScienceAtPlay and tagging @CTScienceCenter on social media. 
This content was made possible in part by the Institute of Museum and Library Services.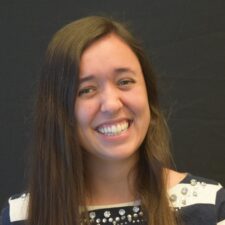 Jessie Scott is a STEM Educator who enjoys encouraging students' enthusiasm for science. She teaches classes to students visiting the Science Center and brings STEM lessons to schools across Connecticut. Jessie completed her Master of Science degree in Microbiology at Dartmouth College and worked as a science educator at the Montshire Museum of Science before coming to the Connecticut Science Center. Her scientific interests are: biology – how living things have adapted different strategies to survive in their environments, insects, and plants. In her free time, Jessie likes to go rock climbing, hiking, and skiing.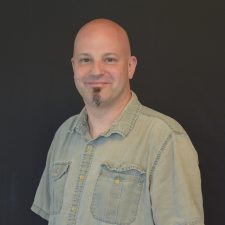 Andrew Fotta is a STEM educator at the Connecticut Science Center. He has currently holds a CT teaching certification for grades K-6, and has spent time in the classroom in nearly all grades, and taught middle school science. In addition to teaching classes for the Science Center, Andrew is also part of a team of educators currently creating new programs aligned with the new Next Generation Science Standards for grades PreK-9. Andrew is an avid photographer, who enjoys blending science and art in his work.