Happy Monday and welcome back to another edition of Science Sunday. Today, we are hanging out with one of our ambassadors that you may see out in the galleries when you visit the Science Center. Our friend Stuffy helps us learn about human health and anatomy. He is so great because he doesn't mind when we take a look inside at what his organs are doing. See how Stuffy can teach us about digestion on the latest edition of Science Sunday: What's In the Body.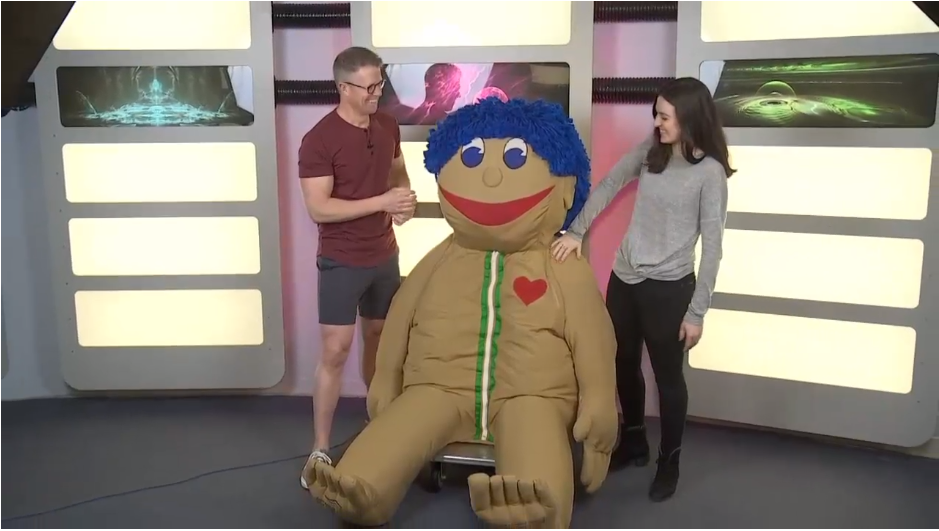 Aoife Ryle is a STEM Educator at the Connecticut Science Center. In addition to working with school groups, she works with our Teen Program, Overnights department, and shoots weekly science segments for WFSB. She has a degree in Bioengineering from the University of Maine and has a personal interest in the life sciences and engineering which makes bioengineering a perfect crossover.
Mark Dixon is a meteorologist on WFSB Channel 3 Eyewitness News and a host of the weekly Science Sunday segments with the Connecticut Science Center. He has been nominated for several Emmy awards for weather anchoring and has won awards from the Connecticut Associated Press Broadcaster's Association and the American Meteorological Society.