Materials to Collect
Strawberries (fresh or frozen)

Resealable sandwich bag

Dish soap

Water

Salt

Measuring spoons

Cold rubbing alcohol (91% isopropyl alcohol from the drugstore works great)

8-10 oz. clear plastic cup (or any drinking glass)

Coffee filter and rubber band OR fine mesh strainer

Measuring cup

Paper Clip

Small cup with a spout to easily pour alcohol 
Try it Out
Preparation
Chill the rubbing alcohol in the freezer.  

Prepare your extraction solution:  Mix 1.5 teaspoons salt, 1 cup water, and 2 tablespoons soap in a measuring cup or glass.

Set up your filter:

Place a coffee filter over a plastic cup or small glass.  Make sure the filter creates a pocket.

 

Secure the filter with a rubber band.  

You can also place a fine mesh strainer over a plastic cup or glass.
Procedure
Place two strawberries (green tops removed) into a resealable bag and squeeze out the extra air.  Make sure you seal your bag tightly!

 

With your fingers, squeeze and smash the strawberries for about two minutes.

Add 2 tablespoons of your extraction solution to the mashed strawberries in the bag.  Squeeze out the extra air and reseal. 

Squeeze the strawberry mixture with your fingers for another minute.

 

Open the bag and SLOWLY pour the strawberry mixture into your filter.  You will not be able to add all of it at once and can add more after it filters through.  You can use a spoon to help the strawberry liquid filter through, but be careful not to break the coffee filter.  Discard the strawberry pulp when you're done.  

Slowly pour ¼ cup of cold rubbing alcohol into your cup of filtered strawberry liquid.  You want it to just slowly run down the side of the cup. 

Let it sit undisturbed for a few minutes. 

While the cup is sitting, take a paper clip and straighten it out to create a DNA fishing hook.  

The strawberry DNA is that gooey, white, stringy substance you see!  Dip your paper clip into the cup and gently twirl it around to capture the DNA.   
What is the Science? 
Every living thing, or anything that was once living, has DNA. DNA is our instruction book, or the blueprint our body uses to build us. Just like our DNA is what makes us people, DNA is also what makes a strawberry, a strawberry. With some simple materials we can extract DNA from the strawberry's cells. Normally, DNA is much too small for the naked eye to see, but by clumping millions of strands together, we will be able to get some amazing results!
The science behind the:
Strawberries – Strawberries are excellent for DNA extractions because they are octoploid.  That means strawberries have 8 sets of their DNA.  

Salt – DNA does not like to stick to itself.  It has a negative charge.  The salt neutralizes that charge so the DNA can clump together and not repel itself.

Soap – DNA is inside the nucleus of cells.  We have to break open a cell and its nucleus to get the DNA out.  The outside of cells are made up of fats and oils.  Soap can break these down and lyse, or pop open, the strawberry cells.

Alcohol – DNA is insoluble, which means it cannot stay dissolved, in alcohol.  When the alcohol is added, it forces the DNA to precipitate, or come out of the strawberry solution.  
 Ask Your Young Scientists
Why would soap break apart fatty, oily cell membranes? (Hint: Think about the way soap breaks down grease on pots and pans.)

Observe your cup as you add the cold rubbing alcohol. What do you notice?  Where is the alcohol?  Where is the strawberry solution? What does that tell you about the density of these liquids? Where is the DNA in your cup? What does it look like?

If DNA is too small to see with the naked eye, how are we able to see it after adding the alcohol?
More to Explore
Use this procedure to extract DNA from other foods, like bananas, or oatmeal.  Did you get the same amount of DNA?  Compare the amounts you can extract from each type of food.  Why do you think it might be different?

Other fun resources to explore all things DNA:
We want to see what you try at home. Share your creation with us on social media by using the #ScienceAtPlay and tagging @CTScienceCenter.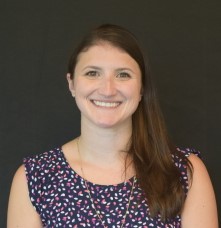 Melissa Garafola is the Genetics Educator at the Connecticut Science Center. She develops as well as delivers Genomics programming to a wide variety of audiences. Melissa has a BA in Biology from Western Connecticut State University and a MS in Education from the University of Bridgeport. Melissa is also certified in Connecticut to teach Secondary Biology. She transitioned from the research lab, to formal education, ultimately finding her way to her true passion of informal science education.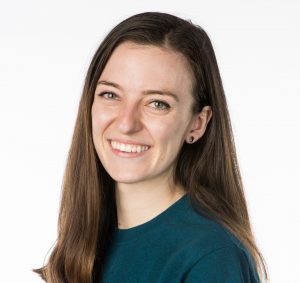 Aoife Ryle is a STEM Educator at the Connecticut Science Center. In addition to working with school groups, she works with our Teen Program, Overnights department, and shoots weekly science segments for WFSB. She has a degree in Bioengineering from the University of Maine and has a personal interest in the life sciences and engineering which makes bioengineering a perfect crossover.