We are having a little fun with dry ice on Science Sunday today. Many have been mesmerized by the effects dry ice creates, but do you know exactly what dry ice is? Dry ice is frozen carbon monoxide, with a surface temperature of -109.3 degrees Fahrenheit. So NEVER touch dry ice with bare skin, it is very important to always wear proper personal protective equipment while handling dry ice. Dry ice has some really amazing properties, and we are going to explore them all on the latest edition of Science Sunday: Dry Ice, be sure to watch all the way to the end for our grand finale.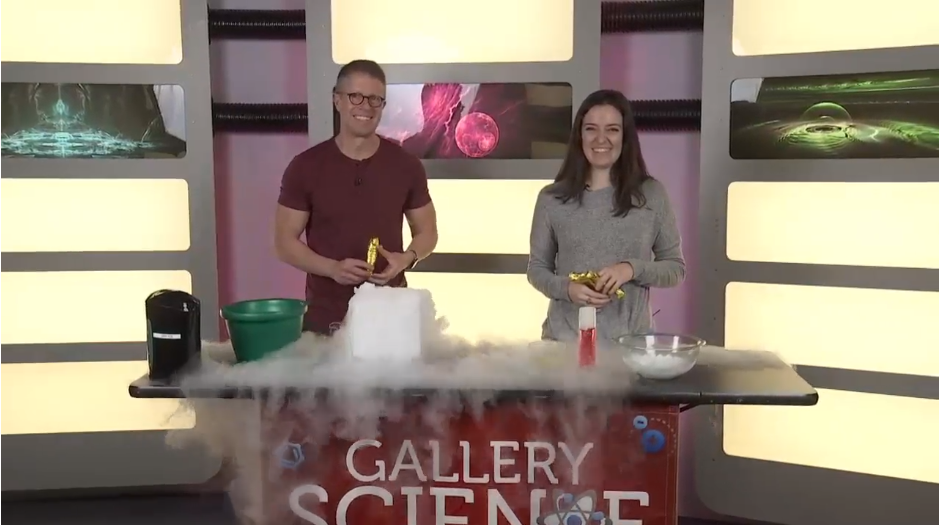 Aoife Ryle is a STEM Educator at the Connecticut Science Center. In addition to working with school groups, she works with our Teen Program, Overnights department, and shoots weekly science segments for WFSB. She has a degree in Bioengineering from the University of Maine and has a personal interest in the life sciences and engineering which makes bioengineering a perfect crossover.
Mark Dixon is a meteorologist on WFSB Channel 3 Eyewitness News and a host of the weekly Science Sunday segments with the Connecticut Science Center. He has been nominated for several Emmy awards for weather anchoring and has won awards from the Connecticut Associated Press Broadcaster's Association and the American Meteorological Society.