Happy New Year! For the first Science Sunday of 2020, we decided to keep in the festive spirit by showing you how to make your own confetti launchers. The supplies are simple: an empty toilet paper tube, a balloon, and confetti. Leave a little bit of space at the end and stretch the balloon over the end of the toilet paper roll. Then, fill the toilet paper roll with confetti. Just like that, you have a confetti launcher! 
So, what's the science behind how a confetti launcher works? To launch the confetti, we will be converting potential energy into kinetic energy. To store up some of that potential energy, we pull back on the balloon. To launch the confetti, this potential energy needs to be converted to kinetic energy. We do this by releasing the balloon.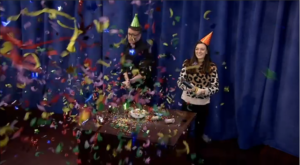 Want to see an even bigger confetti launch? Click here to watch the full Science Sunday segment.
On Saturday, January 18 we will be kicking off Technovation Girls Connecticut here at the Connecticut Science Center. Technovation is for girls, ages 10-18 interested in learning about coding and collaborating with other girls in the state. The kick off event is 10AM-1:30PM. Those interested must register by Friday, January 10, 2020. Visit CTScienceCenter.org for more information.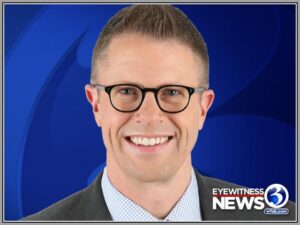 Mark Dixon is a meteorologist on WFSB Channel 3 Eyewitness News and a host of the weekly Science Sunday segments with the Connecticut Science Center. He has been nominated for several Emmy awards for weather anchoring and has won awards from the Connecticut Associated Press Broadcaster's Association and the American Meteorological society.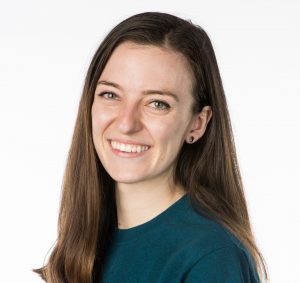 Aoife Ryle is a STEM Educator at the Connecticut Science Center. In addition to working with school groups, she works with our Teen Program, Overnights department, and shoots weekly science segments for WFSB. She has a degree in Bioengineering from the University of Maine and has a personal interest in the life sciences and engineering which makes bioengineering a perfect crossover.