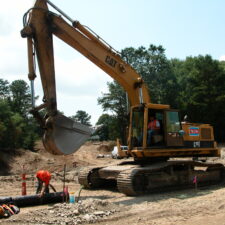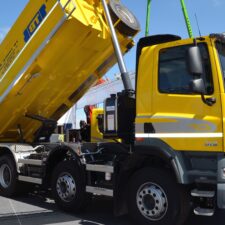 Hydraulics are involved in so much of the world around us, in technology both big and small.  They run partially on fluid, because unlike gases- liquids don't compress. What do we mean by that? Picture this- it is a warm summer day and you are spending the afternoon at the pool. You decide to jump off the diving board and do a belly flop into the pool. Yeah, I think we know the sound you just made.. ouch… because we all know belly flops HURT. This is exactly what we mean when we say liquids don't compress, which is very important to understand when trying to better understand how hydraulics work.
Watch the full Science Sunday segment to see exactly how hydraulics work and how it helps to power large pieces of machinery.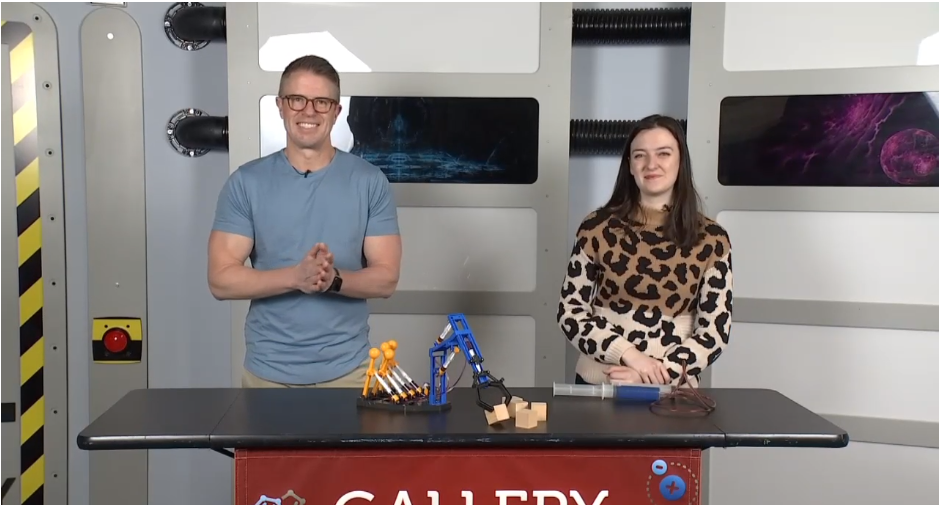 Aoife Ryle is a STEM Educator at the Connecticut Science Center. In addition to working with school groups, she works with our Teen Program, Overnights department, and shoots weekly science segments for WFSB. She has a degree in Bioengineering from the University of Maine and has a personal interest in the life sciences and engineering which makes bioengineering a perfect crossover.
Mark Dixon is a meteorologist on WFSB Channel 3 Eyewitness News and a host of the weekly Science Sunday segments with the Connecticut Science Center. He has been nominated for several Emmy awards for weather anchoring and has won awards from the Connecticut Associated Press Broadcaster's Association and the American Meteorological Society.