The Connecticut Science Center celebrates the achievements of professionals, groups, advocates, businesses, and leaders who share our mission to inspire lifelong learning through interactive and innovative experiences that explore our changing world through science. We honor these individuals and organizations in the STEM (science, technology, engineering, and math) fields at our annual Awards Breakfast, presented by Stanley Black & Decker, each spring.
This year, we are pleased to highlight some of the nominees for the 2020 STEM Achievement Awards and the Petit Family Foundation Women in Science Leadership Award in a series of personal and inspiring recorded conversations. We hope that you enjoy getting to know the 2020 class of nominees who embody the spirit of the Connecticut Science Center and our passion to inspire the next generation of STEM professionals.
KATHLEEN ROWLAND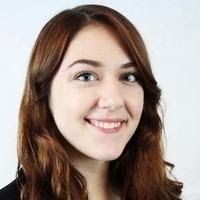 Kathleen Rowland is a Materials & Process Engineer for Sikorsky Aircraft, A Lockheed Martin Company. She stepped up in early 2019 to volunteer as Sikorsky's HeliVenture Team lead. Sikorsky HeliVenture's mission is to promote Science, Technology, Engineering, and Mathematics (STEM) outreach in Connecticut and nearby communities. Under Kathleen's leadership in 2019, HeliVenture was able to participate in 20 events, the group's highest number ever and 25% more than initially projected. The team was fortunate enough to serve over 2,000 students with nearly 400 hours volunteered from 50 employee volunteers. Kathleen also steered the team to develop new demonstrations and high-level presentations to bring the principles of flight, engineering, and helicopter history to future engineers at all grade levels. 
Interview with Kathleen Rowland
Amy Sailor: Who and/or what inspired you to pursue a STEM Career?
Kathleen Rowland: From a young age, I was inspired to view the world through a scientific lens by role models in my life who worked in STEM fields. They encouraged my curiosity in how things work; not only did they provide explanations for my questions, but they also challenged me to consider the evidence and find my own answers. They helped me realize the excitement that comes from science – the potential to discover something no one has ever known before or to create something that has never existed. As I got older, mentors in engineering continuously showed me that this profession offers an opportunity to make lasting changes in the world by solving practical problems. 
AS: What drives you to focus on the youth's involvement with the environment and society? Any reason in particular?
Kathleen Rowland: STEM is about more than memorizing chemical formulas or replicating someone else's experiments. It is about asking questions, developing theories, and following the scientific method to reach a conclusion. Young people have more exposure to science and engineering than they realize. When you bake a cake, you are relying on a number of chemical reactions and scientific principles; when you try to make a slow computer run more efficiently, you are using engineering principles. I am a firm believer that exposure to hands-on, interactive activities can encourage youth to embrace science and engineering as a career pathway by making these fields more approachable. Participating in hackathons, science fairs, or even making a water bottle rocket in science class can show students that STEM is fun and engaging. Leading STEM outreach events gives me an opportunity to share this enthusiasm with the next generation of scientists and engineers.
AS: What do you feel is the most important aspect when working as a team? Any experiences in particular?
Kathleen Rowland: The most important aspect of working as a team is fostering a supportive and open environment for communication. When members of a team feel they can freely express their ideas, they are more likely to take risks, ask questions, and offer suggestions. When I participate in STEM outreach events for students, the most successful teams demonstrate effective communication and team cohesion. 
AS: How has your career shaped your outlook in regards to inspiring not only young women but all in the science and engineering fields?
Kathleen Rowland: It is hugely important that everyone is encouraged to pursue STEM fields. For under-represented groups like women, pursuing STEM fields is even more important. Science and engineering require teamwork, and diverse teams contribute to a wide range of capabilities and perspectives which prepare that team to meet the challenges of tomorrow. Although still early in my career, I have had the privilege of working in various technical environments with people from many different backgrounds. The set of knowledge and viewpoints within these teams allowed for creative and out-of-the-box thinking to flourish.
Stay connected! Be sure to subscribe to Down to a Science— The Official Blog of the Connecticut Science Center and follow us on social media.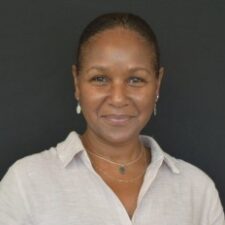 Amy Sailor serves as the Advancement Program Manager for the Connecticut Science Center. In this role, she stewards the 14 members Steering Committee of the Women in Science Initiative. Amy also implements a suite of programs and events that bring attention to the accomplishments of women in the sciences and introduces girls and young women to STEM fields of study and career paths.