In 1922, Archaeologist Howard Carter uncovered the tomb of Tutankhamen, the lost "boy king." Egyptomania spread like wildfire and a fascination with mummies spread around the globe. Despite its association with Ancient Egypt, mummification was essential for many cultures. STEM professionals have unearthed mummies worldwide, and some specimens are even older than Egyptian mummies. The Connecticut Science Center explores these different mummies through Mummies of the World: The Exhibition, but let us take an inside look at some of the STEM professionals whose research and discoveries informed our understanding of the history of mummification.
The Study of Mummies:
Thanks to archaeologists, we can paint of picture of life in the past, even without written records, by excavating sites and analyzing artifacts and physical remains. The mummy bundles on display in Mummies of the World are the perfect example of how archaeologists can use modern technology to study remains. The Incas of South America made mummy bundles by wrapping fabric around bodies in a fetal or sitting position and often placing symbolic and practical items between layers. Because the bodies are so tightly bound, removing the bodies from their bundles could severely damage the remains; however, scientists use 3D imaging to get a picture of the mummy inside while keeping the original form intact. These modern, non-invasive procedures are helping us better understand and preserve the past.
Archaeology in Action:
Mummies of the World: The Exhibition displays over 40 authentic human and animal remains, along with over 85 artifacts. This collection exists thanks to the efforts of archaeologists, among many other STEM career professionals. Scientists use modern technologies to uncover the past, as well as examine the physical artifacts, artworks, and writings at the excavation site.
Doctors Bob Brier and Ronn Wade used a combination of ancient Egyptian hieroglyphics, paintings, ancient Greek writing, and modern technology to recreate an Egyptian mummy nearly 2,800 years after the last known Egyptian mummification. The team conducted CT scans and 3D reconstructions on seven mummies in preparation to mummify their cadaver. In 1994, at the University of Maryland at Baltimore, they mummified the body using the same tools that the ancient Egyptians had once used and determined how Egyptians mummified their dead.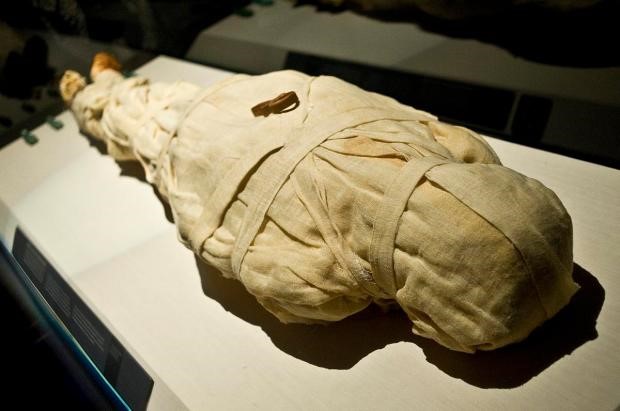 MUMAB from Mummies of the World: The Exhibition
Archaeology in Museums and Cultural Institutions:
Modern technology has had an enormous impact on the public's ability to access these ancient artifacts. Though museums and cultural institutions have housed human remains and artifacts for centuries, 3D imaging and printing, virtual reality, and high-resolution 2-D imaging allow the general public to access these remains and artifacts like never before. The Connecticut Science Center currently has 3-D printed models of artifacts found in the Mummies of the World so visitors can explore these artifacts beyond their glass displays.
Archaeologists continue to make discoveries worldwide, both on land and undersea. As we continue to find ways to adapt modern technologies to uncover our past, there's no telling what you can discover next or what you can do as a future archaeologist.
Embark on a journey into the extraordinary world of mummies and mummification. Reserve your timed ticket in advance of your visit on CTScienceCenter.org.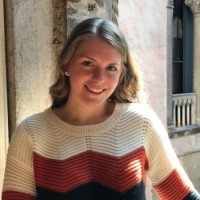 Bridget Leahy is the Programs Administrator at the Connecticut Science Center where she assists with educational programming. She has a Masters in History from Clark University.