Walking up the stairs in the Deep Sea section of Science Alley, you might notice calming ocean sounds, but is it always this relaxing below the waves?
Actually, it's noisy! Between natural and industrial sources, sound types and decibels vary.
Natural sounds are created by animals (including whales and seals), storms, and earthquakes. Popular Science reports that an earthquake in Japan "registered 230 decibels off the Aleutian Islands of Alaska."
Anthropogenic sounds, though, are making for an even noisier environment — and marine life is not loving it. Ship propellers and sonar create sound, as do underwater construction and energy exploration. Seismic air guns are said to be the worst industrial offenders, with the New York Times writing that "slow-moving, hulking ships crisscross miles of ocean in a lawn mower pattern, wielding an array of 12 to 48 air guns blasting pressurized air repeatedly into the depths of the ocean. The sound waves hit the sea floor, penetrating miles into it, and bounce back to the surface, where they are picked up by hydrophones. The acoustic patterns form a three-dimensional map of where oil and gas most likely lie."
What does this ruckus have to do with the animals?
Just as humans can suffer hearing loss — temporary or permanent — so can marine animals. More seriously, depending on the type of sound, it can create a stress response. Zooplankton near the site of a loud blast were killed off, impacting those that rely on the organisms as a food source. National Oceanic and Atmospheric Administration (NOAA) also reports that sound can force animals from their preferred habitats, disrupt breeding, disturb communication, and more.
What can be done?
Some have voluntarily found ways to make their ships quieter. NOAA created a strategy to address ocean noise, and uses CetMap and SoundMap to track the time and location of noise. What other solutions can you think of?
To learn more about marine life, mark your calendar! Connecticut Science Center members get free admission to Mystic Aquarium for the month of March 2020.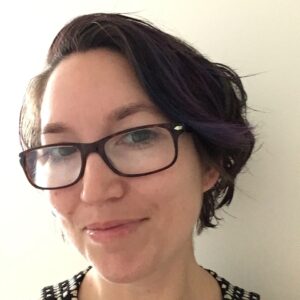 Kerri Provost is outdoors whenever possible and is currently attempting to walk every block of Hartford. Because the world is endlessly interesting and amazing, Kerri enjoys taking a multidisciplinary approach, making connections between science, history, and more. She is the co-producer of Going/Steady , a podcast about about solo travel in the Land of Steady Habits and beyond.