Next Generation Science Standards (NGSS) emphasizes equity, that is, making its vision accessible to all students, K through 12. The framework's goal is to provide students — regardless of race, gender, or socioeconomic circumstances — with the opportunity to be successful in their science and engineering coursework. With equitable access to high quality science education, all students will be able to see how science is relevant to their lives and how it can lead them to potential STEM careers. The typical vision of who a scientist is and what they do needs to be adapted to our ever-evolving social and cultural norms. By placing a focus on equity in our science classrooms, we can assist all students in joining our 21st century workforce and seeing themselves as scientists.
Science and Engineering Practices (SEPs) and the Crosscutting Concepts (CCCs) are the features of  NGSS that aid in creating more equitable classrooms. By cultivating a three-dimensional classroom culture, we can encourage our students to think like scientists and develop like engineers. As we move away from placing an emphasis on the content, students can find success in planning and carrying out investigations or drawing connections between the structure and function of entities between science disciplines. This is not to say that our students should not learn life, physical, and earth science, rather it should be done through the lens of science application and connections with other disciplines. By placing this context on our science content, we can make our science education more accessible for all students.
Placing a focus on real world tasks through the use of relevant phenomenon encourages participation and answers the question "why do we care about this?" or "when will we ever need to know this?" Using this lens, as well as the assumption that all three dimensions are expected of all students not just the ones that are more motivated, demonstrates that all students will reach the vision of the NGSS framework. The crosscutting concepts, for example, help students make connections to big ideas, creating opportunities for students who otherwise might not have exposure to the particular content. While students might not understand what we mean when we ask what impact mass has on acceleration, they can probably identify the patterns found in the data given on the same concept. Crosscutting concepts help us to capitalize on students' everyday language and experiences while providing our science classrooms with a common structure from kindergarten through grade twelve. Consistent language provides a deeper understanding and promotes a more analytical view of the curriculum from a student perspective.
Equity goes beyond science education, also placing an emphasis on equitable teaching in general. This can be done through our science and engineering practices, such as engaging in argument from evidence. This can be an incredibly empowering skill for a student to have and fostering a culture of talk in your classroom will allow the English Language Learners the confidence to participate in these experiences as well. Everyone will feel confident despite their missteps in the English language. In a case where a student might be pulled to work on their reading, writing, or speech, they could be encouraged to work through some of these areas of struggle during their science activities by inspiring all students to stretch their thinking and participate in whatever way they can. This might mean allowing students to share their initial ideas in their native language while utilizing other explanatory cues like drawing or miming as they explain.
The SEPs promote this same thinking throughout the course of a unit when incorporating modeling or computational thinking. This provides opportunities for students to demonstrate understanding in ways that better play to their strengths. We can support these activities is by having clear structures in place. Sentence starters or protocols can be posted throughout the room and we can use gestures or hand signals to indicate confusion or agreement. For more ideas, including a classroom vignette, check out what Jessica Sawko and the California Science Teachers Association suggest.
Although there are many opportunities for inclusion with the NGSS, there are also challenges associated with it. To find out more about what Next Gen itself indicates as potential pitfalls, take a look at Appendix D, included with the standards which presents case studies as well. And of course, for more ideas on how to cultivate a next-generation classroom culture or how to foster equity, check out our resources page developed by the Mandell Academy for Teachers staff.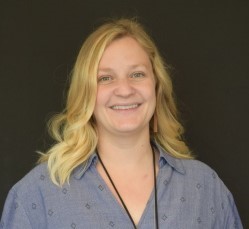 Lindsey Sullivan is a Professional Learning Specialist at the Connecticut Science Center's Mandell Academy for Teachers. Before joining the Mandell Academy, Lindsey was a high school science teacher. Currently, Lindsey supports educators as they make sense of NGSS through her facilitation of workshops offered by the Mandell Academy as well as providing coaching support in schools.