The Connecticut Science Center's Women in Science initiative encourages girls and young women to pursue studies and career paths in science, technology, engineering, and math (STEM) and celebrates the achievements of women in the sciences. 
The Celebrating Women in Science initiative was launched in 2013 with the help of founding sponsor the Petit Family Foundation, and consists of weekend family programs, special events, lectures, and increased awareness of gender and culture. Since then, the Connecticut Science Center has continued this initiative by hosting events such as meetings of the Women in Science Steering Committee, monthly Women in Science Saturday programs, the CASE for Engineering workshops, and more.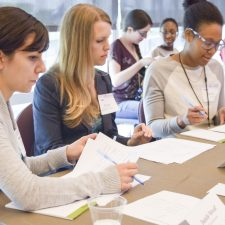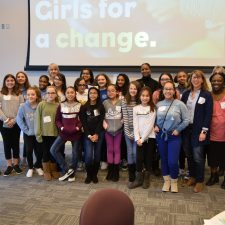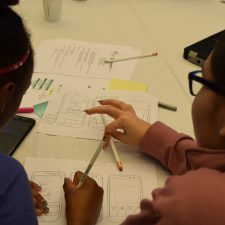 Though women comprise slightly more than half of the U.S. population, the number of women in STEM-related fields remains stubbornly low. In November of 2017, U.S. Department of Commerce released an update on previous work examining the role of women in science and STEM fields. This report stated that "America's STEM workforce is crucial for generating new ideas, receiving and commercializing patents, and providing the flexibility and critical thinking required in the modern economy. While women continue to make gains across the broader economy, they remain underrepresented in STEM jobs and among STEM degree holders. Crafting policy to tap into the potential of women to contribute further in this vital sector requires an understanding of how gender is currently related to participation and success in STEM jobs." 
Academic literature on students and their career outcomes finds that early interest in STEM is a solid indicator of a future STEM career. As a science center, we are perfectly positioned to motivate and inspire future generations of female scientists. As the Science Center celebrates its 10th Anniversary, we aim to provide continued engagement of girls and women in STEM- based program opportunities where they are broadly represented, encouraged, and supported in their pursuit of STEM as learners, teachers, and professionals. 
Each month, Down to a Science will feature a woman in STEM to highlight the achievements of local Connecticut women in various science fields and inspire young women to learn about different STEM careers. This month, we feature Amy Sailor, the Advancement Program Manager at the Connecticut Science Center and her role in developing programs that promote diversity in STEM.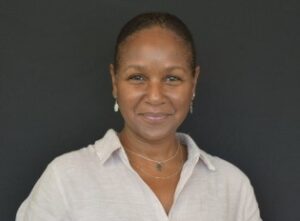 MEET AMY SAILOR
Amy came to the Connecticut Science Center in 2011 after having served as a Museum and Cultural Professional for organizations like the Wadsworth Atheneum Museum of Art, the Connecticut Historical Society, and the Hartford Public Library.
In her current role as Advancement Program Manager, Amy is highly instrumental in our institution's two signature diversity programs; the Women in Science and Access Membership initiatives. Amy's preparation and growth in her role as Advancement Program Manager is exemplary of how numerous Graduate programs in the United States prepare individuals for exciting careers in Science Centers and the Museum Field. Such programs include Bankstreet College's Master of Science in Museum Education, where Amy graduated from in 2004.    
Guided by her commitment to diversity and life-long learning, Amy continues to create avenues of access and engagement to all that the Connecticut Science Center has to offer. Since 2014, Amy has effectively led our Women in Science Program. In this capacity she has developed and led a committee of prominent women STEM practitioners and advocates who support the advancement of girls and women in their pursuit of  STEM. Throughout the year, Amy is actively planning, coordinating and executing an innovative array of events including hackathons, lectures, workshops and other public-facing programs that bring our visitors into direct contact with women in STEM fields. Amy also leads the Access Membership Program that has rapidly grown from a pilot phase to 20% of total membership. The program, employing special outreach, orientation strategies, and needs-based pricing, is a critical avenue for the Science Center's efforts to disrupt the typical demographic skew of STEM professionals and cultural institutional attendance.  As an Adjunct Professor in the Humanities Department of Capital Community College, Amy delights in combining her love of the visual arts with her growing knowledge of Science and Technology.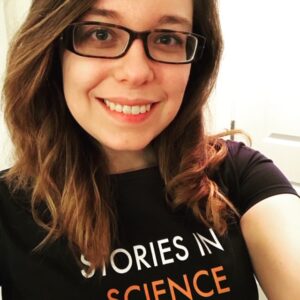 Amanda Coletti is a Communications Research Assistant at the Connecticut Science Center and a Ph.D. student in the Department of Communication at the University of Connecticut, where she studies the science behind science communication.