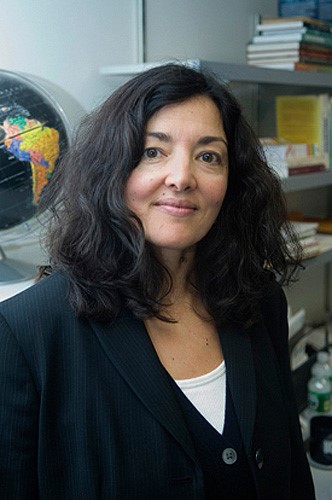 We are continuing our Women in Science Spotlight with Dr. Anji Seth. Dr. Seth spoke in October at Science Straight Up: Hartford's Smartest Happy Hour.
MEET DR. ANJI SETH
Dr. Anji Seth is a Professor in the Department of Geography and leads the Atmospheric Science Group at the University of Connecticut. With funding from the National Science Foundation, the National Oceanic and Atmospheric Administration, the United States Agency for International Development (USAID), and the CT Department of Energy and Environmental Protection, Dr. Seth's research employs global and regional numerical climate models, and investigates how and why climate varies, as well as how changes in climate are likely to evolve in the next century in particular regions. Dr. Seth is the lead author of the new CT Physical Climate Science Assessment Report focusing on temperature and rainfall projections for the state. Her current research explores changes in regional monsoons and heat extremes within the context of a warming climate.
Dr. Seth earned a BS in Mechanical Engineering at Worcester Polytechnic Institute (WPI) and a PhD in Atmospheric Sciences from the University of Michigan. She has held positions at the National Center for Atmospheric Research in Boulder, CO, and the International Institute for Climate and Society at Columbia University.
Dr. Seth's journey into STEM began in high school. A guidance counselor once suggested that she not take an honors-level biology class, as it would be too difficult for her. "I followed my own guidance and persisted," says Dr. Seth. "I was a motivated student, and pretty good at math, but had no clear direction about what I wanted to do with my life."
When exploring career and higher education pathways, Dr. Seth discovered that engineering was the best choice to match her talents. Her undergraduate studies at WPI, she says, "provided [me] an intellectual challenge and great friends…My coursework in engineering ethics at WPI affected profoundly how I saw my role in the world and my responsibilities." But as graduation neared, Dr. Seth felt the pressure of not knowing what her next steps would be.
Dr. Seth worked for two years as an engineer at United Technologies Corporation, which allowed her to make connections with Jet Propulsion Laboratory scientists who studied the atmosphere and oceans. Dr. Seth then found her calling in the atmospheric sciences PhD program at the University of Michigan. At the time she attended, the terms "global warming" and "climate change" were not yet part of the American lexicon.
Currently, Dr. Seth works at the University of Connecticut, leading the Atmospheric Science Group. "My research allows me freedom—to learn from other very smart scientists across a number of disciplines, to ask interesting questions that are of critical importance to society, and to work with great colleagues both at UConn and around the world," says Dr. Seth.
When asked about her career evolution, Dr. Seth says, "Learning voraciously has been essential throughout my career, as is finding and getting help from good mentors. In each phase of my career, the scope of my responsibilities has broadened, yet the values at the core of my responsibilities are steady."
Dr. Seth's career began at a time when there were relatively few women in STEM; the ratio of men to women at WPI was 7:1. "Early in my career, I felt it helped to be one of the few. I felt empowered," she says. That feeling would evolve. "Being empowered is great, but it can also be isolating, which is why communities of women in STEM are so important." When asked about advice for young girls and women exploring STEM careers, Dr. Seth says, "You don't have to know from an early age that you want to be a scientist or engineer or mathematician. I was 25 when I first heard about atmospheric science, and it was only then that I was ready to see it as a passion. If you have a talent for numbers and asking questions, follow your talents and instincts. Learn voraciously. There are many good and worthy career pathways that you might follow."
She adds, "You are half of humanity and your perspectives are needed to solve the problems we face…Follow your own inner guide. Do not let anyone else define you. If you have something to contribute, find your path. Persist, seek good mentors, and you will find your life's work."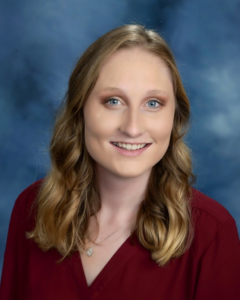 Katelyn Rutty is the Communications Coordinator at the Connecticut Science Center. She has a B.S.B.A. in Pharmaceutical Business and Marketing from Western New England University. Currently, Katelyn is working towards her Masters in Business Administration.