In this ever-changing world, we at the Connecticut Science Center place our trust in science now, more than ever.  So, we thought we would delve into the science of virology and COVID-19 in our latest Live Science program, "Virus Hunters."  In this interactive program, you will become virologists for the day, learning what makes a virus a virus, how they can be transmitted, and most importantly, how to protect yourselves and become true virus hunters!  
However, we also know that we can't be with you all of the time, so we wanted to bring this program directly to you!  That way you know that you can have a little bit of science by your side, anytime, anywhere.  Right now, we are hearing new information about viruses, especially SARS-CoV-2, the virus that causes COVID-19, each and every day.  That can be very confusing, or even frightening, when we are not sure of the science behind the information.  It can be difficult to sort the fact from the fiction.  That is where we come in.  We are dedicated to inspiring lifelong learning through interactive and innovative experiences that explore our changing world through science.  Well, this world is certainly changing, and we are learning all that we can so that we can bring that information and passion for science to you, wherever you may be!  Know that we are here at the Connecticut Science Center to answer your questions.  Feel free to email us anytime at askscience@ctsciencecenter.org.  
Are you ready, virologists?  Let's start exploring!  In this video, we will be plunging into the teeny, tiny world of viruses to see what makes a virus a virus, how they spread, and how we can stay safe!  To see additional ways the Connecticut Science Center is working to keep our visitors safe while on-site, visit the FAQ link in the "Resources" section below.  
As you watch the video, think about these questions:
Why are there so many different types of viruses?  How can some viruses live inside of us and not harm us?

Why can't viruses make more of themselves on their own?

How can a sneeze travel so far?  What types of materials or fabrics are best at stopping sneezes?

Why do you think washing your hands with soap and water for 20 seconds is so effective when it comes to fighting viruses, especially coronavirus?

Why didn't the second set of dominoes all fall down?

What are three things we can do to prevent viruses from spreading?
More to Explore:
Use a spray bottle filled with water to observe how a sneeze travels.

Place a few pieces of paper or paper towel on the floor in front of you.  

Spray the water directly in front of you as if you were sneezing.  

Mark how far the water traveled on your paper.

Place different fabrics and materials in front of the spray bottle and see if they are effective at stopping the "sneeze."  Did it travel as far as it did when uncovered?

Follow the path of a virus to see how it spreads.  

Place your fingers in a washable inkpad or paint.

Touch a piece of white paper to see how it spreads!

Touch the paper five times before getting more ink or paint.  What do you notice about the five different spots you touched?

Take a look at your hands?  Did any of the "virus" stay behind?
Remember, this situation is continually changing.  New information becomes available daily, and this merely represents our current understanding.  There is still so much that we do not know, and that is perfectly fine.  We are navigating this ever-changing situation together!  Continue to follow us online or visit us on-site to continue learning with us.
Love, Science
Resources
For more information on how we are working to keep you safe at the Science Center, visit the "Safety At Play" section of our FAQ page.  

This is NYSCI's coronavirus exhibit, also featured on the 5th floor of the Connecticut Science Center.

This CDC resource is continually updated and can answer your questions about symptoms, face coverings, how to protect yourself, and much, much more.  The frequently asked questions section even contains a helpful search feature.

Similarly to the CDC link above, the WHO has answers to countless COVID-19 questions.  I particularly like the Myth Busters section.

This Harvard Coronavirus Resource Center is another invaluable resource that is routinely updated.  
Soap or Hand Sanitizer
Either method is effective at killing SARS-CoV-2, however washing your hands with soap and water for 20 seconds is recommended whenever possible.  If you're interested, this video explains the concept further.
Podcasts
Short Wave –

This daily science podcast from NPR frequently discusses COVID-19 and the latest updates.
Coronavirus: Fact vs. Fiction –

As the name suggests, this CNN podcast can help you to sort the fact from the fiction, which can be useful when addressing misinformation.
Science Rules! –

In this podcast, Bill Nye and other experts tackle a wide variety of scientific questions.  Episodes cover a range of topics, with frequent updates on COVID-19.

Science Magazine AAAS –

This podcast from Science Magazine, one of the world's leading journals of scientific research, provides a bit of a deeper dive into the latest science news.  
The sneeze video included in "Virus Hunters" was recorded by MIT.
The Connecticut Science Center is now open Tuesday-Sunday 10AM-5PM. Timed tickets must be reserved online in advance of your visit. Reserve your tickets by visiting CTScienceCenter.org.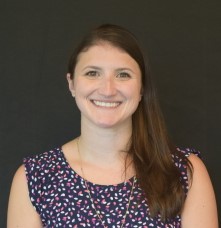 Melissa Garafola is the Genetics Educator at the Connecticut Science Center. She develops as well as delivers Genomics programming to a wide variety of audiences. Melissa has a BA in Biology from Western Connecticut State University and a MS in Education from the University of Bridgeport. Melissa is also certified in Connecticut to teach Secondary Biology. She transitioned from the research lab, to formal education, ultimately finding her way to her true passion of informal science education.