Nothing happens overnight.
Devra Sisitsky, a serial entrepreneur and the Executive Director of MakerspaceCT, read an article about makerspaces in 2014 and felt moved to create one here in her native state of Connecticut. Supporting a societal move from conspicuous consumption to innovation and creation appealed to her, having come from a "family of makers" and problem solvers, she said.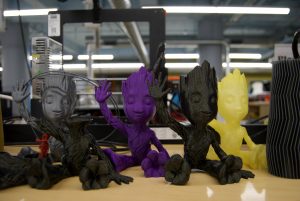 MakerspaceCT, housed in the top-level basement of 960 Main (the former G. Fox building), opened in April 2019 — but only after Devra was tasked with solving a number of problems. Raising a few million dollars was the first obstacle. Then she had to figure out where the new makerspace would be located. She had looked at Colt Gateway, a renovated factory building south of Downtown Hartford. Though initially promising, it simply did not offer the space she hoped for. Her vision has been one of an uncluttered work area, which is hard to achieve when the tools include large machines. The 20,000 square feet in the G Fox building's Talcott Street-level floor had been vacant for decades and would better accommodate milling machines and grinding stations.
She signed the lease in 2017, but it would take a year and a half to complete the build out. Part of this was due to the flooding that had gone undetected during its vacancy. Devra said the workers had water up to their knees. Then, there was what Devra called "the specialty fumes" challenge, resolved by installing a dust collection system along with HEPA air filtration systems.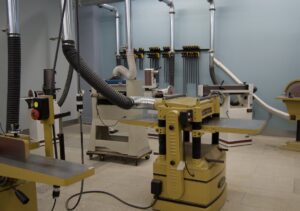 In the few months MakerspaceCT has been open, they have gained 40 members and 180 scholarship members. The Hartford Foundation for Public Giving has awarded them with a grant to provide tech training for teachers in Hartford-area Alliance District schools. The "Think Tank" — MakerspaceCT's conference area — is already being put to use. They are hosting the New England Maker Summit in mid-November.
Is there enough room in Hartford for more than one makerspace? Absolutely. Devra says MakerspaceCT is different from what she calls the "hobbyist model" that dominates the landscape. She calls her vision a hybrid of academic and funky that strives to enable access to jobs by offering training in traditional and new technologies. "Access, education, and innovation," is what she envisions as the legacy of this downtown makerspace. Devra insisted the ceiling be painted blue to symbolize blue sky opportunity.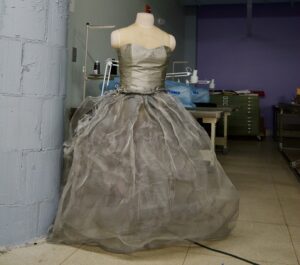 Upstairs from MakerspaceCT is Capital Community College, which launched its new Theater Arts program in 2017; they are able to use the makerspace for costume and set design, marrying art with science, and education with marketable skills. Other similar collaborations are in the works, and it's still possible for hobbyists to use the space. MakerspaceCT's Digital Media Manager, Scott Phillips, explained that professional engineers often have many ideas they would like to bring into fruition, but are unable to during work hours because then their employer would own the intellectual property rights. In a time when continuously learning and growing skills is necessary for survival in the workforce, having a place in which to do this is priceless.
MakerspaceCT regularly offers tours so the public can see and learn more about what this space provides.
Want to learn even more about becoming a maker? Mark your calendar for May 2, 2020. The Connecticut Science Center will be hosting its first annual CT MakerFest expose local families to Connecticut innovation and craftsmanship and inspire them to create and build with their own hands.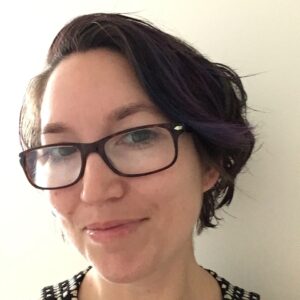 Kerri Provost is a Communications Research Associate at the Connecticut Science Center who is outdoors whenever possible. She has an interest in fluvial geomorphology and is currently attempting to walk every block of Hartford. She is the co-producer of the Going/Steady podcast.