Inclusion without equity: the need to empower Indigenous genomic data sovereignty in precision health." –Krystal S. Tsosie, MPH, MA, PhD
Krystal Tsosie (Dine/Navajo Nation), MPH, MA, PhD, is an indigenous geneticist – biologist who is making her impact felt inside and outside of the lab. She is a fierce advocate for indigenous genomics and data efficacy. Krystal co-founded the first U.S. indigenous – led biobank, the Native BioData Consortium. Dr. Tsosie discovered her passion for genetic epidemiology, public health and biodata after seeing disparities in new genomic technology in the beginning of her research career. She went back to school and received a Master of Arts in Bioethics at Arizona State University, currently as a Presidential Postdoctoral Fellow researching how the ethically work with indigenous communities to ensure equity in precision health & genomics. In January 2023, she will transition to an Assistant Professor in the School of Life Sciences and the first indigenous human geneticist at the school.
This November, we are celebrating Krystal and all Indigenous scientists making meaningful changes for the next generation of STEM professionals. Thank you Krystal for all your hard work.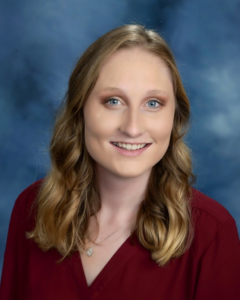 Katelyn Rutty is the Communications Manager at the Connecticut Science Center where she manages all of the online content platforms. She has a Masters in Business Administration from Western New England University.