Halloween is right around the corner. It is only fitting that we do a couple of experiments using candy.
Here is what you will see when you watch this episode of Science Sunday:
Skittles and M&M Experiment: For this experiment, line up Skittles or M&Ms on a plate in any pattern you would like. Then fill up the plate, starting in the center with water, until the water just covers the candy. You will see vibrant patterns forming using your Skittles or M&Ms in hot water. So what is happening here? If there is water of different densities, temperatures, or salinities, then the mixtures will stay separate. In this case, there are different amounts of sugar in the candies, keeping their colors separate as they dissolve.
Soda and Pop Rocks Experiment: Can we inflate a balloon using only Pop Rocks and soda? Pop Rocks have carbon dioxide in them. That is why they pop when you put them on your tongue. Soda has more carbon dioxide than the candy. Adding Pop Rocks to soda gives that carbon dioxide something to collect on, creating gas that releases into the balloon.
Take some of your extra Halloween candy and experiment at home!
https://www.wfsb.com/science-sunday-experimenting-with-candy/video_1f73b121-4f96-5c20-9618-f1411438366b.html
We are ready to get in the spooky spirit here at the Connecticut Science Center. Join us Saturday & Sunday, October 19 & 20 for our annual Spooktacular Science Weekend. We will have special guest appearances, themed LIVE Science, trick or treating, and much more!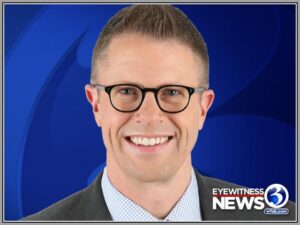 Mark Dixon is a meteorologist on WFSB Channel 3 Eyewitness News and a host of the weekly Science Sunday segments with the Connecticut Science Center. He has been nominated for several Emmy awards for weather anchoring and has won awards from the Connecticut Associated Press Broadcaster's Association and the American Meteorological society.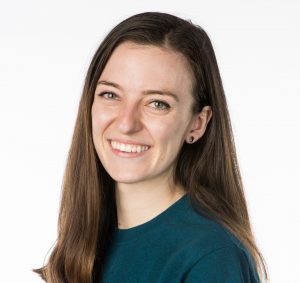 Aoife Ryle is a STEM Educator at the Connecticut Science Center. In addition to working with school groups, she works with our Teen Program, Overnights department, and shoots weekly science segments for WFSB. She has a degree in Bioengineering from the University of Maine and has a personal interest in the life sciences and engineering which makes bioengineering a perfect crossover.