As part of the Connecticut Science Center's Women in Science Initiative, each month we will highlight local Connecticut women in a variety of science fields. This month's Women in Science Spotlight features Dr. Kristen Govoni, our 2019 Petit Family Foundation Women in Science Leadership Award Honoree. This award is presented to a woman working in STEM (science, technology, engineering, and math) who is a leader in her field, and who makes a significant effort to support other women and encourage girls' interest in STEM. 
MEET DR. KRISTEN E. GOVONI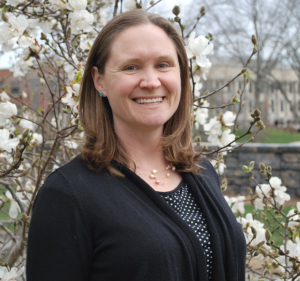 Dr. Kristen E. Govoni earned her BS, MS, and PhD degrees in Animal Sciences from the University of Connecticut. Her postdoctoral training was at the Musculoskeletal Disease Center in the Jerry L. Pettis VA Medical Center in Loma Linda, CA. Dr. Govoni joined the faculty in the Department of Animal Sciences at UConn in 2008, and her laboratory's current research focuses on understanding and improving animal growth and development at the cellular level. Dr. Govoni has secured over $1.8 million in funding, published 37 peer-reviewed papers, and mentored 10 graduate, over 40 undergraduate, and 8 honors students in research. Dr. Govoni teaches several courses, advises undergraduate students, and serves as the Faculty Director of the Women in Math, Science, and Engineering (WiMSE) Learning Community at UConn. 
We asked Dr. Govoni about her experiences as a woman in science and mentoring the next generation of female scientists:  
"Throughout one's life and career it is important to have good mentors. As a child and young adult, my parents were always my biggest supporters. As an adult I found additional mentors that provided positive support to encourage my growth and success as a person and a scientist. As a woman in science, I was fortunate to have mentors that encouraged my success through excellent training and providing opportunities to advance. 
For this reason, I try to mentor students in STEM through my teaching and research. Engaging students at a young age, fostering their curiosity and enthusiasm, and being there to encourage them through challenges is important to success and retention in STEM. For women in particular, this is important as many fields are not always equally represented by women and men of different ethnicities. Therefore, it is important to support young girls and women early in their education to provide them with the skills and opportunities to be successful in STEM disciplines. 
Recently, I have been able to do this more broadly through my role as Faculty Director of the Women in Math, Science, and Engineering Learning Community at UConn. The WiMSE Learning Community has 90 residents and provides a community of support for young women in STEM disciplines. Through teaching, collaborating with Residential Life, and working with graduate students, we provide programs and events and interact with all students in the learning community to provide a community that supports students to be successful at UConn and increase retention in STEM majors. This mentoring opportunity has allowed me to connect with several young women and contribute to their potential success in the STEM fields. 
Additionally, I have connected with women in STEM throughout campus and Connecticut to create a larger network of women to support each other. It is through these roles and networks that we can work to achieve our goals and advance in our fields as women in science."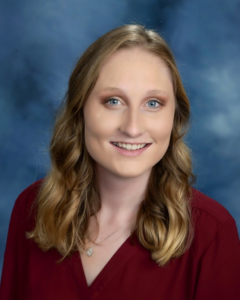 Katelyn Rutty is the Communications Coordinator at the Connecticut Science Center. She has a B.S.B.A. in Pharmaceutical Business and Marketing from Western New England University. Currently, Katelyn is working towards her Masters in Business Administration.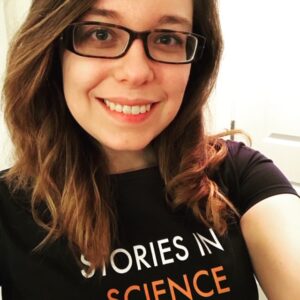 Amanda Coletti a Communications Research Assistant at the Connecticut Science Center and a Ph.D. student in the Department of Communication at the University of Connecticut, where she studies the science behind science communication.