Since March, much like the rest of the world, our team at the Connecticut Science Center has been hard at work rethinking how we deliver top-notch programming in service to the community around us. Staff members have developed innovative online learning opportunities. We have updated the way visitors interact with exhibits, and special events have gone virtual to ensure our community is as safe as possible in their pursuit of science learning. 
On September 19, for the first time, the Connecticut Science Center hosted a hybrid event for its semiannual Community Day, featuring Family Harvest Day and the CT MakeFest Mini Showcase. We welcomed community partners back to the Plaza and Rooftop Garden to showcase their innovation, creativity, and expertise–from a distance, of course–and we curated themed, hands-on activities for families to celebrate making and gardening. One of the headlining features was Maker Show-and-Tell, a Facebook Live event that highlighted local making and creativity for viewers both at home and in the galleries. Even though Community Day looked a little different this fall, with our partners' support, we were able to paint a remarkable picture of the craftsmanship, ingenuity, and activism omnipresent in the Hartford community, and even more so during these unprecedented times.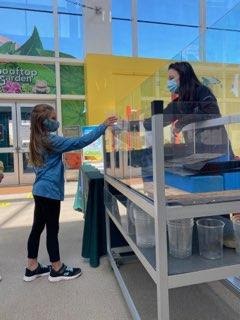 Our friends at the Petit Family Foundation joined our Horticultural and STEM Education team on the Rooftop Garden to participate in gardening activities. Families helped harvest seeds from Four O'Clocks, Connecticut's official "children's state flower" in memory of Michaela Rose Petit. Aoife, a STEM Educator, conducted a demonstration to illustrate how our Rooftop Garden makes the Connecticut Science Center "green" and distributed take-and-make origami seed packets to encourage sustainability and home gardening.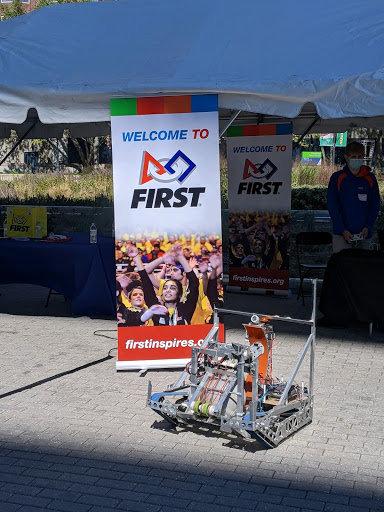 Out on the plaza, we had the privilege of hosting a NE FIRST Robotics team from Berlin, CT, the Technonuts, who operated their 2016 FIRST Robotics Competition robot, wowing and inspiring younger visitors to consider engineering and robotics. Across the way, MakerspaceCT 3D-printed and gave away face shields, sharing their incredible work designing and fabricating PPE to support first responders and hospital personnel during the pandemic.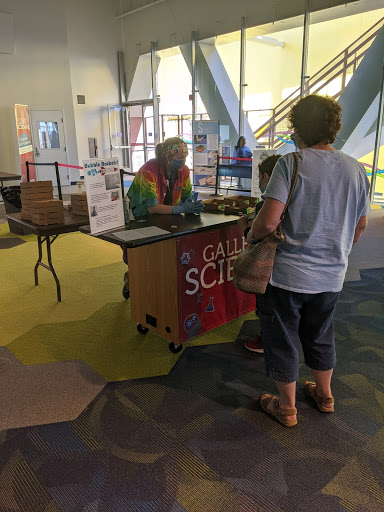 Our Public Programs team hosted a socially distant mini-makerspace activity, where visitors had the opportunity to build personal pinball machines and bottle rockets. Inside and online, Tyler Green, who is helping change the game for both at-home virtual learning and medical training, displayed his Monster Kidz Box and SynSkin technology. We also featured live and virtual performances by Casey Carle and Mario, the Maker Magician, and streamed to Facebook for Maker Show-and-Tell. This portion of the showcased organizations all across the Connecticut making community, including the Keney Park Sustainability Project, BiCi Co., the New Britain Museum of American Art.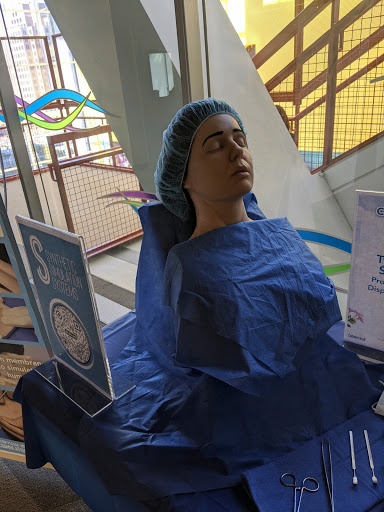 Fittingly, to close out Maker Show-and-Tell, our team had the opportunity to interview Ana-Lois Davis, an accomplished young inventor and two-time winner of the National Invention Convention. Her story serves as a reminder of why it is crucial to foster a passion for science–future generations will help us navigate this changing world. As everyday life continues to evolve, the Connecticut Science Center will continue to create opportunities for future scientists to hone their creativity, find sustainable solutions to global crises, and have fun in a safe, comfortable way.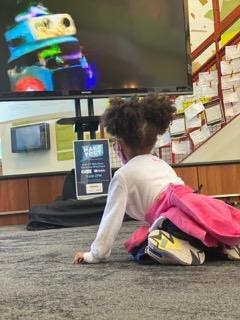 Community Day was the culmination of ten months of planning and support from our fantastic partners, without whom this event would not have been possible. We are grateful for our 2020 MakeFest Advisory & Planning Committee, as well as our generous sponsors. CT MakeFest is presented by Stanley Black & Decker with support from Liberty Bank and Launc[H]. Community Day is presented by C&S Wholesale.
Special thanks to the Connecticut Science Center's 2020 MakeFest Advisory & Planning Committee:
Susan Auchincloss, ReadyCT

Mark Colbert, MakerspaceCT

Bridget Cooke, Riverfront Recapture

Abby Dreher, Stanley Black & Decker

Jessica Fayle, Launc[H]

Jackie Mandyck, The iQuilt Partnership

Adam Ney, CBIA

Rachel Noiseux, Stanley Black & Decker

Phil Shattuck, The iQuilt Partnership

Devra Sisitsky, MakerspaceCT
Explore even more during your next visit to the Connecticut Science Center. Timed tickets must be purchased online in advance of your visit. Visit CTScienceCenter.org to reserve your ticket today.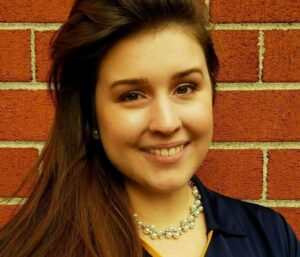 Kelsey Ballard the STEM Career Coordinator at the Connecticut Science Center. In her role, she helps build interactive learning experiences with STEM professionals and educators to inspire local youth to pursue STEM careers in their home state. She studied Biological Sciences and Psychology at the University of Connecticut and received her master's in Healthcare Administration at the University of New Haven. In her free time, she loves baking and crafting.