We have received so many amazing questions through our Dear Science campaign, including this one from Scott. Can scientists actually clone a dinosaur from bird DNA? I'm sure by this point we have all seen at least one of the Jurassic Park movies about what the modern world could look like with dinosaurs living once again. How possible is it for scientists to create living dinosaurs once again? Watch the full video below to learn more.
If you want to learn even more about the science behind Jurassic Park, check out these blog posts:
Spilling the T. (rex) on Dinosaur Behavior in Jurassic Park: The Science Behind Science Fiction
Decoding Dinosaur Genetics in Jurassic Park: The Science Behind Science Fiction
This content was made possible in part by the Institute of Museum and Library Services.
Do you have a burning science question? Submit your questions to askscience@ctsciencecenter.org and we can answer them for you.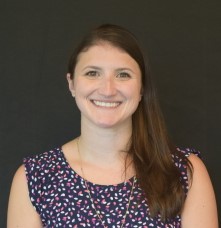 Melissa Garafola is the Genetics Educator at the Connecticut Science Center. She develops as well as delivers Genomics programming to a wide variety of audiences. Melissa has a BA in Biology from Western Connecticut State University and a MS in Education from the University of Bridgeport. Melissa is also certified in Connecticut to teach Secondary Biology. She transitioned from the research lab, to formal education, ultimately finding her way to her true passion of informal science education.