If you've spent many afternoons getting lost in a good book, it's not hard to imagine how a compelling narrative can transport you to another world. When it comes to science, both non-fiction and science fiction books can inspire you, freeing your imagination to explore limitless scientific possibilities. Reading a great science book can even spark a scientific career or the rediscovery of a scientific passion. 
Our latest blog series for adult science books, Down to a Science Book Club, will feature new titles in popular science that can be found at your nearest Barnes & Noble, including the local Downtown Hartford Barnes & Noble. Here is a preview of the books that we will dive into over the next five months.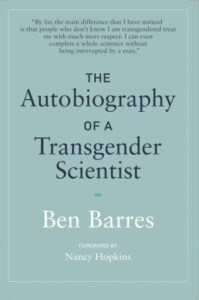 June: The Autobiography of a Transgender Scientist by Ben Barres
Ben Barres was a renowned Stanford neuroscientist and fierce advocate for gender equality. In this book written shortly before his death from pancreatic cancer in 2017, Barres describes discovering his passion for science, his research experiences at MIT and Harvard, and his female-to-male transition later in life. Barres details his life's work characterizing a previously-ignored type of brain cell called glia, mentoring aspiring students, and navigating discrimination as a transgender scientist.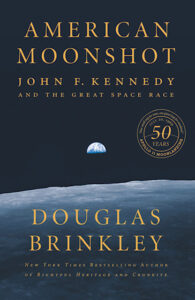 July: American Moonshot: John F. Kennedy and the Great Space Race by Douglas Brinkley
In honor of the 50th Anniversary of the Apollo 11 moon landing, historian and New York Times bestselling author Douglas Brinkley shines a new light on President John F. Kennedy and his role in the American space program. When Kennedy announced that the U.S. would put a man on the moon by the end of the 1960s, he launched a cultural revolution that resonates to this day. By examining primary literature and scholarship, Brinkley brings to life the energy of the scientific, cultural, and political factors that defined the space race in the Cold War era.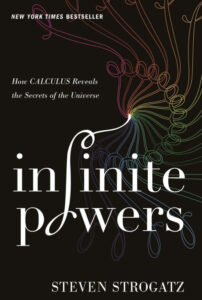 August: Infinite Powers by Steven Strogatz 
Calculus. The very word inspires high-school nightmare flashbacks. However, Steven Strogatz challenges this stereotype in his new book, Infinite Powers. In reality, calculus is the foundation to many scientific and technological developments that have shaped our lives. Cell phones, GPS, and TV are only some of the things that would not be possible if calculus didn't exist. Strogatz takes us back to the initial spark and wonder of solving problems by recounting the real-world implications of mathematical discoveries.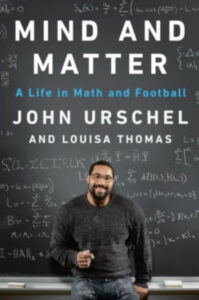 September: Mind and Matter: A Life in Math and Football by John Urschel and Louisa Thomas
"Matter and energy. Wave and particle. Athlete and mathematician. Why can't something (or someone) be both?" In this memoir, professional football player John Urschel describes his parallel lives: offensive linemen for the Baltimore Ravens and PhD student in mathematics at MIT. In a world that sometimes makes us choose between two (or more) passions, Urschel inspires us to embrace the different sides of ourselves and find the intersection of our passions. Why not both?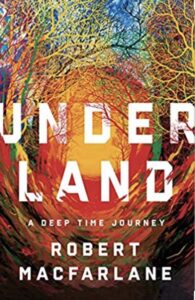 October: Underland: A Deep Journey in Time by Robert Macfarlane
In this cultural and scientific journey through the underlands, Robert Macfarlane vividly describes the geography deep beneath the earth's surface. Taking the reader on a journey through "deep time", Macfarlane combines description of his own travels across Europe with tales of exploration into different underworlds across geologic time, from the prehistoric art of Norwegian sea caves to the catacomb labyrinth below Paris. In this sweeping tale, Underland: A Deep Journey in Time dives into the dirt underneath the world we thought we knew. 
We hope you are as excited as we are to read these intriguing books! Pick up your copies at Barnes & Noble and keep an eye out for the first full book feature for June, Autobiography of a Transgender Scientist by Ben Barres.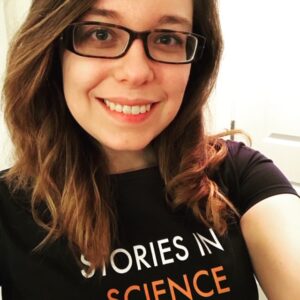 Amanda Coletti is a Communications Research Assistant at the Connecticut Science Center and a Ph.D. student in the Department of Communication at the University of Connecticut, where she studies the science behind science communication.