We hope you enjoyed today's Lunch Bunch with our friends at Ohlheiser, an OTP Industrial Solutions Company, in Newington, CT. When it comes to robotics and industrial automation, the possibilities are endless. Computers and technology help us more efficiently manufacture healthcare equipment, prepare and package the food we consume, and so much more. They can manage entire processes that are unsafe, too dull, or too precise for human workers, but not without the help of skilled STEM professionals. The world needs engineers and technicians to design, build, and maintain these technological workhorses, and that's where you come in!

Are you interested in learning more about industrial automation? A great place to start is theBotMobile.com, a hub for information about the van we explored with Ashwin and its trusty robotic inhabitants, Jessica and Ripley. Here, you can also learn more about the various types of robots Ashwin and his colleagues work with regularly and take a deep dive into some of the different tasks they're able to accomplish. 
As you navigate your day-to-day life and encounter various projects and tasks, what are some ways you can see robots making a difference? Is there a way to increase efficiency or safety? Does pursuing a career that allows you to brainstorm, develop, and maintain robotic processes intrigue you? If so, you might want to consider a career in industrial automation. Both community colleges and four-year institutions offer degrees that help you gain the skills and training needed to become an engineer or technician. We encourage you to think about careers in electrical engineering, mechanical engineering, or advanced manufacturing if this is of interest to you – and there are so many options right here in the State of Connecticut. 
I hope you are enjoying our first Family STEM Week!
To learn more about opportunities in Industrial Automation or to ask questions, we encourage you to contact Kelsey Ballard, the STEM Career Coordinator, at kballard@ctsciencecenter.org.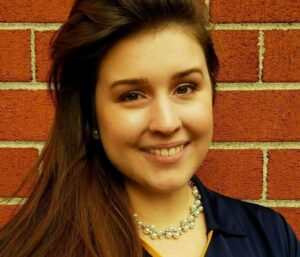 Kelsey Ballard the STEM Career Coordinator at the Connecticut Science Center. In her role, she helps build interactive learning experiences with STEM professionals and educators to inspire local youth to pursue STEM careers in their home state. She studied Biological Sciences and Psychology at the University of Connecticut and received her master's in Healthcare Administration at the University of New Haven. In her free time, she loves baking and crafting.