When Clark sees a package on his doorstep with a Connecticut Science Center address label affixed to it, he's excited. His STEM in a Box — Science, Technology, Engineering, and Math all inside one box — has arrived. Full of fun and educational supplies, and recommended for ages 6-12, the fun, do-it-yourself, at-home program helps children to stay engaged in STEM and inspire learning outside of the classroom.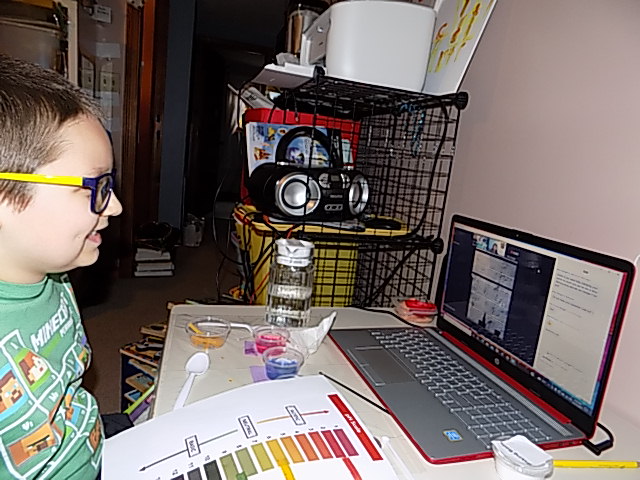 "One of my favorite boxes was The Bugbots," says Clark, who likes that each box has a different theme. "They were super buzzy, and they could be used as an alarm clock. You could set out the solar one and when the sun comes up, it would wake you up. From another box, I learned how the ancient Egyptians moved the blocks to make their pyramids. They poured water across the sandy track and were able to pull the block to the pyramid much easier."
His grandmother, Mitzi, who homeschools him, uses STEM in a Box as a supplement to their homeschool program on most Wednesday afternoons. While the curriculum they follow has at least one hands-on science activity each week, she says it's not as challenging, or interesting, as STEM in a Box. In addition to what's inside the box — three engaging STEM activities, an interactive virtual session with a STEM Educator, and some fun surprises — she integrates other books and lessons to enhance the STEM in a Box learning. And with a little tweaking to the concepts and ideas, she involves Clark's four-year-old brother too, and Clark sometimes takes the lead as teacher.
A nice change from his daily schooling, the virtual Zoom session with a STEM Educator is Clark's favorite part of what's inside STEM in a Box. Here's where he can interact with different instructors other than his grandma, as well as other students.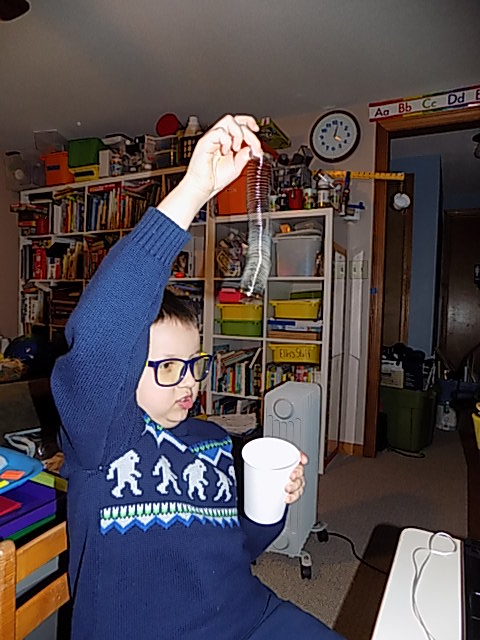 "Because I homeschool, I like to have a different teacher sometimes," says Clark, who is responsible for getting the computer ready and logging on. "I like it when the instructors switch the camera, and I can see what they are doing with their hands. I like it when they ask me questions and I can unmute and use my voice. I like when I can see other kids doing the same experiments. The Chat feature gives me a place to show my ideas to the other students or the instructor."
"Clark is always eagerly waiting for class to begin and is involved through each and every lesson," says Mitzi. "Although he often needs to move around during the hour, he remains engaged whether he is on the floor, jumping on the rebounder or sitting at his desk. The instructors move at a steady, yet relaxed pace to cover all the activities and concepts. It is clear that they have practiced the lesson and know how to keep it moving while encouraging questions and answers from the students. The 'chat' function is used very effectively and gives all students a chance to give their input."
When Clark's parents arrive home from work on STEM Wednesdays, Mitzi says that Clark is eager to share and demonstrate what he has learned in class. She credits the Science Center's staff for the success of the STEM in a Box program, noting that they are well prepared with strong lessons that engage students.
"I really feel that they have gone beyond the 'call of duty' to connect with Clark and to support him and his unique learning style, as they open up new STEM concepts," she notes. "If they know, ahead of time, when we will be at the Science Center, someone will try to come greet Clark personally and mention some of the fun things we might enjoy that day."
"On the day after my 8th birthday, I went to the Science Center," says Clark. "When I saw them, they introduced themselves and showed me special areas that I was interested in. I feel like they really care about us. We want to keep our membership going and we want to keep our Zoom classes going too."
For specific details on how to order STEM in a Box and view the themes for spring, click here.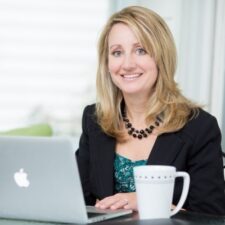 Jennifer Carmichael is a Contributing Writer at the Connecticut Science Center with a degree in Journalism from the University of Rhode Island. She's written on lifestyle topics for magazines and newspapers throughout the state.  A mom of two teenagers, she can't promise that parenting is a breeze, but she can offer easy tips, tricks, and advice on all things about the Science Center.