Welcome to a new year and a new month. Garnet is the birthstone for January, and the almandine garnet happens to be Connecticut's state mineral.
You've probably heard of the Connecticut Wine Trail, but have you heard of the Garnet Trail?
The Connecticut Garnet Trail was funded by the DEEP Greenways program to promote awareness of the state mineral. Although garnets can be found throughout the state, the trail highlights what the DEEP regards as "some of the better localities," and getting to most of the sites involves a short hike.
Garnets can appear in all three of the main classes of rock, but in our state, they are most prevalent in schist, which is a metamorphic rock that has experienced both high temperatures and pressure. When enough aluminum is present during the metamorphism, garnets form. Besides being fashioned into jewelry, garnets, rating 6 to 8 on the Mohs' Hardness Scale, have been put into industrial use as abrasives, such as coated sandpaper.
Besides having a versatility of uses, garnets have different appearances. This is observable at sites along the Connecticut Garnet Trail. This winter, I had the opportunity to visit a few Garnet Trail locations, and this is some of what I saw.
My first stop on the trail was Tolland, which had a history of garnet mining and even a street name pointing to the presence of the mineral: Garnet Ridge Drive. This Connecticut Garnet Trail stop, however, was in an industrial park. No signs announce the site, but it was obvious the moment I saw the Gerber Lane roadcut revealing shiny, silvery outcrops of  Littleton Schist covered in lichen and other vegetation. Pea-sized and smaller garnets can be viewed on the flaking mica. Some garnets have separated from the mica and can be seen in concentrations.
Madison was my next stop on the trail. Like every good Connecticut resident, I visit Hammonasset Beach State Park now and then, but this time I was focused on one thing: the western section of the beach where sand has a pinkish hue. During the off-season, when the sand is not covered with beach blankets, it's easy to see the color difference from afar. Up close, the red and pink grains sparkle.
If you look very closely, you will see black grains are mixed in with the garnet grains. This is magnetite or ilmenite, and it is magnetic. Next time you head to the beach, pack a magnet along with your towels and sunscreen!
Why is this garnet-rich sand only found in a small area of Hammonasset's two miles of beach?
Shoreline erosion has been identified as a problem at Hammonasset since at least 1947, especially at its western end. After studying the issue and securing funding, beach stabilization began in 1954. Sand at this state park was replenished several times since, with its exact origins unknown, though some of it was pumped from offshore sand deposits.
All of the sites on the Garnet Trail are either public or have public right-of-way access. The DEEP's guide provides details about each location. Remember: it is prohibited to collect minerals on state land, so do your collecting by snapping pics instead.
To learn more about Connecticut's geological past, including how garnets are formed, visit the Connecticut Science Center's "Our Changing Earth" exhibit.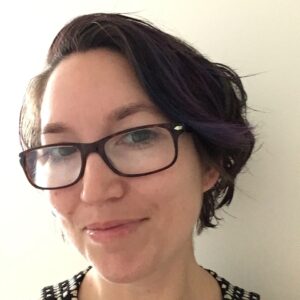 Kerri Provost is a Communications Research Associate at the Connecticut Science Center who is outdoors whenever possible and is currently attempting to walk every block of Hartford. She is the co-producer of Going/Steady , a podcast about exploring in the Land of Steady Habits and beyond.