Available Dates
September - June: Wednesday - Friday. 9:30AM–4PM
July and August, or on a weekend: Open Daily 10AM–4PM.
Book Your Experience
Stem Career Showcases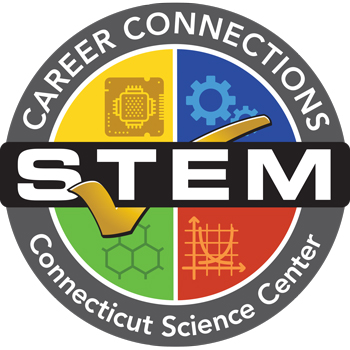 These events provide a festive and innovative atmosphere for professionals in STEM fields to engage with families, students, and teachers to share the science and technology behind what they do and why it matters.
General Admission is required for Field Trips.
Over 165 exhibits in 10 galleries! Visit our Exhibits page to learn more.
We recommend allocating at least 2.5 to 3 hours in our exhibits.
Need help structuring your visit?

After booking your trip, schedule a complimentary visit for yourself and teacher chaperones attending your trip. Use this time to become acquainted with our facility and create structure for your visit. Please contact Reservations at least two days in advance of your potential complimentary visit.
Make Curriculum Connections
Please review the Science Standard Matrices, available by grade level, on this page.
Admission Pricing and Policies
Resources
Available Options
20 Minute Butterfly Encounter Program ($6.50 per person)
Dive into a fully living, tropical experience at the all new Butterfly Encounter. Experience an immersive exhibit like no other at the Science Center. With new species and a variety of tropical plants, this exhibit is not only fully living but constantly growing. Experience life science at its best with colorful butterflies in our tropical greenhouse.
All-season butterfly habitat and greenhouse.
General Admission is required.
More than 30 different species of plants chosen specifically with our butterflies in mind.
Butterfly Encounter is home to 40 – 50 different free flying species (new species introduced weekly).
With butterflies from South Asia and Costa Rica, our butterflies are a part of a global sustainability effort that is not only saving the forest but also boosting economies.
Discovery Center Programs
45 Minute Exploration Labs ($9.00 per person)
During a facilitated laboratory program supported by Travelers, students are active participants, performing investigations and learning how science is part of their own everyday experiences. Each Discovery Center Lab models one 45-minute classroom period that aligns with the Next Generation Science Standards.
60 Minute Exploration Labs ($9.50 per person, Limited Availability)
Our Discovery Space Lab program, Energy through Time and Space, takes you on a million-mile journey under our brand new dome! Investigate the invisible energy that holds the universe together and provides a sustainable climate for life on earth. Return to the beginning of our universe and travel a billion years into the future to discover how our sun and solar system will come to an end. This program runs for 60 minutes and is appropriate for grades 4–12.
Theater Shows
Movie: $6 per person | Stage Show: $7.00 per person
Choose from a 3D Film or an educational stage show
General Admission is required with theater programming
Additional Options
Food Options
Lunch space is available on a first come, first served basis. Reservations are required.
If your group does not have a lunch reservation, lunches can be eaten on the Riverfront Plaza, weather permitting. In the event of inclement weather, the Science Center does not have any other indoor lunch venues.
Boxed lunches may be ordered from our onsite SUBWAY® at least 10 days before your visit date. To take advantage of this option, select the option for SUBWAY lunches during the booking process.
Reservation Center
For information regarding pricing, policies or procedures, click the following link. Learn more
---
Office Hours: Monday – Friday 9AM–4PM
Contact: (860) 520-2150
//