Mother's Day is just a few days away, are you still looking for the perfect gift to show mom just how special she is? Don't worry we have done the work to collect some gift ideas mom will love this weekend. Plus, you can learn about some really cool science along the way. Let's get started!
Natural Artwork:
Make mom a beautiful keepsake using materials you can find in your own backyard. If you are looking for a low-cost, easy prep option, this idea is perfect for you. Normally, the beautiful leaves and flowers mom admires in the backyard do not last forever. What if we told you there are ways you can easily preserve those leaves at home to display and save for years to come! Pretty amazing, right!? Learn even more about how exactly all three of these leaf and flower preserving processes work and how you can try at home in our blog post Science At Play: Preserving Fall Leaves. 
Homemade Crystals:
Get mom something shiny this Mother's Day, but make it unique with a Connecticut Science Center twist. Homemade crystals look amazing and it another keepsake mom can proudly display for everyone to see. This is a really fun project anyone can try at home with just a few simple materials. Learn more about everything you will need to complete the project and step-by-step instructions in our blog post Science At Play: Make Your Own Crystals. 
Spa Night At Home:
Want to treat mom to a night to relax? Give her the gift of a spa night at home. Central to any good spa night at home is a bath bomb. Rather than going out to buy one, make her gift extra special by making your own bath bomb. If you want even more information on everything you will need to make your homemade bath bombs, be sure to check out our blog post Science Sunday: Homemade Bath Bombs. Here you will find a full materials list as well as step-by-step instructions to complete. 
Family Activities:
What better gift to give the mother figure in your life than the gift of quality time together? Here are a few ideas for activities you can surprise mom with this weekend. 
We are getting so close to summer here in Connecticut, and there are so many ways you can get out and explore the beautiful weather this weekend. Take mom outside and see how many things you can check off the Spring Scavenger Hunt or The Sneakin' Up on Summer Scavenger Hunt. 
Did you know you can also explore your unique and wonderful traits with a scavenger hunt? So today, we are going on a trait scavenger hunt and see where our DNA takes us!  Since we get half of our DNA from each of our parents, this can be a fun activity to do as a family. Explore your traits this mother's day with the entire family with the Your Terrific Traits- A Family Scavenger Hunt activity. 
Another great family activity to spend quality time with mom this weekend, is a good old-fashioned family game night. Bring out all of the board games and card games for this one because we are ready to get competitive. If you are looking for some inspiration on a different type of game you can play check out our Science At Play: Sense Games blog post. Setting up this game is easy with simple materials you can find around the house. Compete against your family members and see who has the best senses out of the group. 
Make Something Sweet:
End your special day for mom with a sweet treat. Ice cream is always a welcome addition to my day, and it's easy to make with ingredients you may already have in your kitchen. Grab your supplies and get ready to shake, shake, shake your way to a delicious frozen treat. Making this treat together will make an extra sweet memory for mom on her special day. If you want to learn even more about making ice cream at home check out two of our blog posts: Science At Play: Ice Cream in a Bag and Science Sunday: Making Homemade Ice Cream. Here you will find a full list of ingredients and step-by-step instructions on how to make this delicious frozen treat. 
How are you celebrating Mother's Day this year? Do you have other ideas for gifts mom will love? Share all your pictures and videos with us using the #MothersDay2021 and tagging us @CTScienceCenter.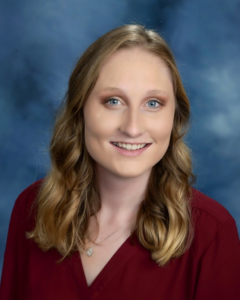 Katelyn Rutty is the Communications Coordinator at the Connecticut Science Center where she manages all of the online content platforms. She has a Masters in Business Administration from Western New England University.