This Sunday (April 25th) is a holiday near and dear to my heart. While we may not consume vast quantities of pumpkin pie to commemorate this event, it is a celebration of exactly what makes a pumpkin a pumpkin and gives it that distinctive coloring. It also honors what makes us all so wonderfully and beautifully unique, while still connecting us to one another in the most personal way. That is certainly something worth celebrating, and so, from all of us here at the Connecticut Science Center, we wish you a very happy National DNA Day!
Before we get more into the holiday and how you can celebrate this year, let's first talk about the building blocks for this holiday- what is DNA? Our friends over at Jackson Laboratory put together this great video to share more about the building blocks of genetics, DNA.
National DNA Day celebrates the completion of the Human Genome Project in 2003 and the discovery of DNA's double-helix structure in 1953. Its goal is to give people of all ages the opportunity to learn about and celebrate what makes us, us. In addition to providing a wealth of information and activities, organizations also commemorate this occasion by showcasing the latest advances in genomics research, and more importantly, their impacts on our lives.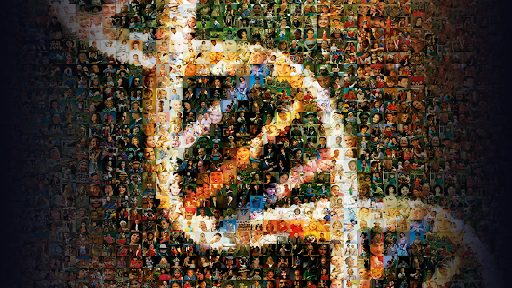 It might be clear why we celebrate DNA, as it is the blueprint for every living thing, but why is the Human Genome Project important? This groundbreaking collaborative effort brought together scientists from around the world and united them under one common goal–sequencing all 3.2 billion letters of DNA in the human genome. Together, they were able to read our entire blueprint for the first time! It took almost 13 years, but not only did scientists achieve this monumental undertaking, they made some unexpected discoveries along the way, like areas of DNA that differ from one person to the next. 
Every year for National DNA Day, not only do I get to revel in my favorite science topic, but I am brought back to the first moment that genomics truly came alive for me. I was sitting in a Biology classroom when my instructor walked in with a noisemaker and a party hat, excitedly cheering. When the class asked what we were celebrating, she exclaimed, "Why you, of course!" I hope that your own DNA Day celebrations bring you the same kind of joy and ignite your own love of scientific exploration.
We are kicking off our own set of celebrations here at the Connecticut Science Center in person as well as virtually so that everyone can be part of the fun! And since we can barely contain our excitement for all things science, we have decided that a single day is not enough! Join us Wednesday, April 28 to Saturday, May 1 for interactive programming in our Genomics Lab, where we will be exploring our own unique traits and unraveling a 5,000-year-old mystery! Then, to dive even deeper into all things DNA, explore our newest permanent exhibition, "Genome in Me."
To celebrate all week long, keep an eye on our social media accounts as we will be posting fun facts and introducing you to some truly amazing STEM professionals in the field of Genomics. From scorpion DNA to the integration of science and fashion, these individuals will challenge any misconceptions about what a scientist is or does. Also, be sure to join us for a special "DNA Days" Lunch Bunch Facebook Live where we will be using forensic DNA techniques to solve the "Connecticut Science Center Cookie Caper!"
You can also commemorate the occasion at home anytime!  Here are a few activities you can try with your family and friends.
We encourage you to make National DNA Day your own and create your own celebrations with family and friends. We want to see how you celebrate one of our favorite holidays here at the Science Center. Don't forget to share your pictures and videos with us here at the Science Center by using the #ScienceAtPlay and tagging @CTScienceCenter on social media.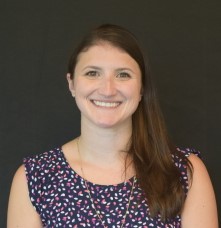 Melissa Garafola is the Genetics Educator at the Connecticut Science Center. She develops as well as delivers Genomics programming to a wide variety of audiences. Melissa has a BA in Biology from Western Connecticut State University and an MS in Education from the University of Bridgeport. Melissa is also certified in Connecticut to teach Secondary Biology. She transitioned from the research lab to formal education, ultimately finding her way to her true passion of informal science education.