Education
Education
Professional Learning Services

About Our Models
We use a variety of coaching models to support teachers and students where they are, many of which are successful across distance learning platforms. We offer In-Action Coaching to assist teachers in the moment as well as provide examples for future shifts in practice. We also engage educators in Lesson Study to plan improvements, observe teaching, and reflect on outcomes. We can also work collaboratively with our own Science Center STEM Educators and classroom teachers to marry student engagement with our Traveling Programs and educator professional learning in Collaborative Coaching . Our coaching and consultation is highly customized to the needs of the educators, school, and district. Any of these structures can be aimed at building capacity of coaches or at working directly with teachers.
Coaching Structures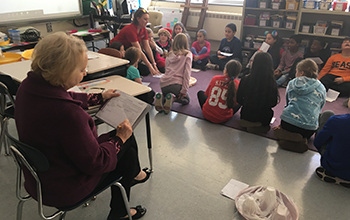 In-action coaching
Collaborative, in-action support designed to provide the educator with timely feedback for the purpose of positively impacting subsequent instruction. A Professional Learning Specialist supports an educator with classroom observation and feedback, classroom assistance, lesson planning, or curriculum writing as preferred by the educator. The focus of the Specialist is to provide information that the educator can apply to improve future work.
---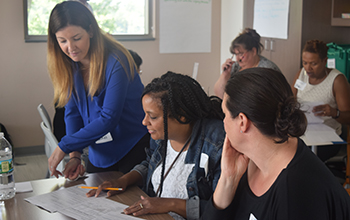 Lesson study
Collaborative, in-action support designed to capitalize on specific lesson outcomes. This lesson study process can be organized in a one-on-one or small group format. With support from Professional Learning Specialists, educators will explore curricular goals, establish and confirm lesson goals, and plan for ways to measure student success in alignment with the NGSS. During a classroom visit, the student success measures will be documented by the Specialist and used by the Specialist and educator to determine the impact of the planning time. Specialists and educators then work together to develop a plan to reproduce strengths and identify areas for growth.
---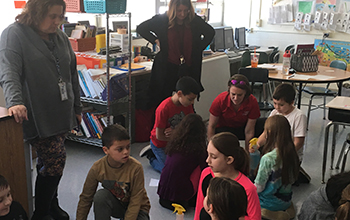 Collaborative coaching
Working in collaboration with our Professional Learning Specialists, educators will work to develop "look-fors" that will then become prime areas of focus during the observation of the traveling program taught by a Connecticut Science Center STEM Educator. Specialists facilitate pre-observation planning, provide support perspective through the observation, and complete the experience by facilitating a post-observation debrief. As needed, the pre-observation will incorporate pedagogical foundations while the post observation debrief will take a deeper dive into lesson level coaching.